Airbus brought its inventory figure down to €30.4 billion at the end of 2020, below the previous year-end level of €31.5 billion.
The inventory figure had sharply increased over the course of the year, reaching €37.5 billion during the first half, as deferrals and delivery difficulties meant Airbus experienced a surge in parked aircraft.
Airbus says the reduction from the previous year has been driven by a €746 million fall from its commercial aircraft operation – attributing it mainly to a decrease in work-in-progress, in line with its adapted production rates, as well as A380 ramp-down.
The company says this reduction was "partly offset" by an increase in aircraft stored after deferral requests.
Airbus chief executive Guillaume Faury, speaking during a full-year briefing on 18 February, said the company had managed to "converge" production and deliveries in the second half of 2020.
Faury says the airframer "continued to reduce" the number of aircraft in inventory in the fourth quarter, bringing it down to "slightly below" 100.
He says these are "vastly" aircraft with customers, with a "small number" of "white-tails", adding that the "low number" of cancellations experienced by the airframer means it is "on the safe side when it comes to white-tails".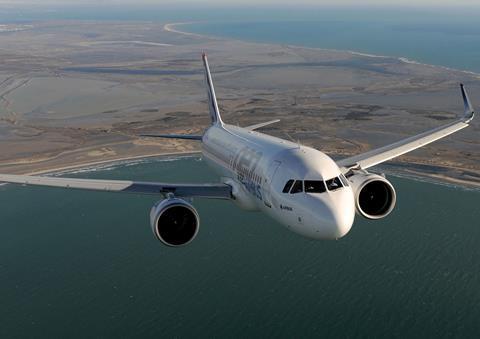 The company has carried out a review of its operational assets and liabilities, taking into account lower production rates and future deliveries.
This has resulted in €1.3 billion in charges for 2020 including a €355 million impairment of inventories considered at risk.
Charges also cover a €279 million provision for the A380 programme, plus provisions covering "various commercial risks" of €401 million and supplier commitments of €157 million.