Airbus has formally emerged from a three-year probation period imposed after corruption investigations conducted by three national jurisdictions.
The airframer reached a deferred-prosecution arrangement with US, French and UK authorities in 2020 as part of a €3.6 billion ($3.8 billion) settlement of the inquiry into fraud allegations.
This settlement included a €2.1 billion payment under the French agreement, nearly €1 billion to UK authorities, and a further payment of more than €500 million to US regulators.
The arrangement resulted in a conditional suspension of prosecution of the organisation for a fixed period.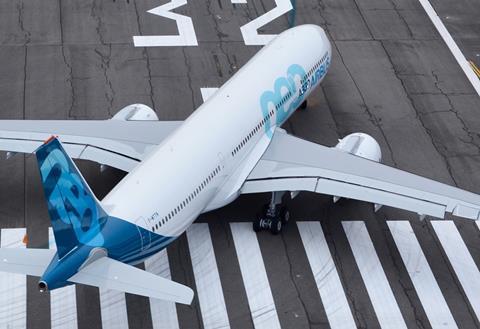 Airbus states, in its third-quarter financial briefing, that it received notice in late October from the US State Department that a consent agreement "had been closed", based on "fulfilment of its terms".
The deferred-prosecution agreements with the UK Serious Fraud Office, the French Parquet National Financier, and the US Department of Justice had also previously been discontinued.
Airbus says the State Department notice concludes a three-year probation, adding that the airframer demonstrated to authorities its "commitment to compliance and integrity".
"This enables Airbus to move forward and continue to grow in a sustainable and responsible manner," it adds.