Airbus has signalled that it intends to reinforce its participation in the freight sector, after admitting that it has a relatively poor presence in the market.
The airframer only has a single dedicated freighter, the A330-200F, in its aircraft range, having previously ceased production of the older A300-600F and opting against developing the A380F.
But the A330-200F has not proven popular. Only 38 have been delivered and there is no backlog for the cargo aircraft.
Airbus has been supporting the freighter market through conversions of A320-family and A330 jets.
But speaking during a first-quarter briefing, chief executive Guillaume Faury acknowledged that Airbus "has been weak on the freight market segment in the past – in particular on our widebodies".
"I don't like the idea to remain weak on that segment in the future," he says. "Indeed we'll be more aggressive. We believe we have the products to be able to be more aggressive in the future."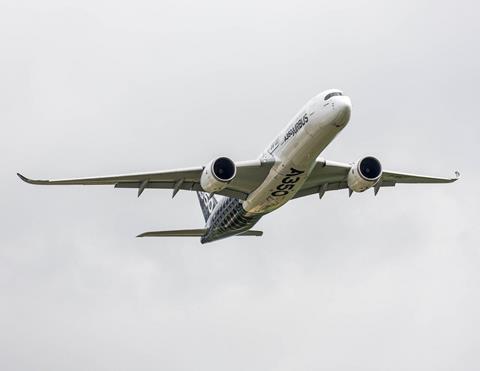 While confirming that this freight strategy will focus on the widebody sector, Faury has not disclosed whether Airbus is considering a new-build freighter type – such as a cargo version of the A350 – or another option.
"We're looking at that segment very seriously," he says. "We want to play a role moving forward.
"We think it's not healthy to have only one player exclusively in the market for a segment that is very significant and has been resisting well in the pandemic. So we want to bring our contribution to that market segment."
Faury stresses, however, that the timeframe is "not clear" and "not defined today".
Airbus outlined ambitions to develop a freighter version of the A350-900 in the early stages of the twinjet type's evolution, as part of the strategy to compete against the Boeing 777.
Boeing has delivered over 200 of its cargo version, the 777F.
Airbus has previously indicated that a -900F would take advantage of technology developed for the larger -1000 and offer a 90t payload capability.