Airbus is splitting the roles of chief executive and head of commercial aircraft, appointing Christian Scherer – currently chief commercial officer – to the latter role.
Scherer will take on a position which has been held by chief executive Guillaume Faury for the past five years.
But Faury says that, while this combined role has provided benefits including "alignment" and "speed of execution" during a period of "multiple crises", the airframer has since emerged with a "clear trajectory".
Giving Scherer the position of commercial aircraft chief executive, says Faury, will enable the company to "reinforce focus" on the success of this core part of its business.
"[It will allow] me to dedicate my time to steering Airbus in a complex and fast-evolving global environment," he adds.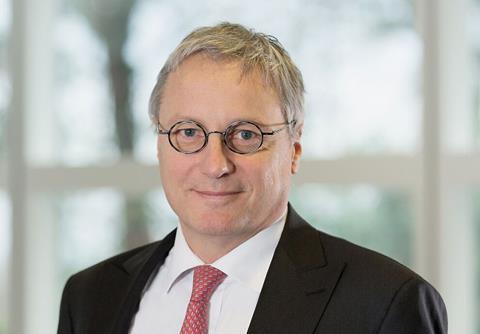 Airbus intends the re-organised structure to take effect from 1 January next year.
The two positions had been more distinct when Airbus was headed by its own chief executive, while under then-parent company EADS.
When Tom Enders moved from being Airbus chief to EADS chief in June 2012 – and was succeeded at Airbus by Fabrice Bregier – he oversaw the rebranding of EADS as Airbus Group, taking advantage of the manufacturer's familiar name.
Airbus Group had three divisions – commercial, defence and helicopters – but a further merger in 2016 combined Airbus Group and its commercial arm, unifying them under the simpler Airbus name.
But this effectively meant the elimination of a separate chief executive position for Airbus's main commercial aircraft operation, and Bregier was instead given the title of commercial aircraft president and chief operating officer at the new entity.
Enders chose not to seek an additional term beyond 2019, but Bregier opted against standing as a successor candidate for the top post and left Airbus in 2018.
Bregier's role as commercial aircraft president was taken up by Faury, who was serving as Airbus Helicopters chief at the time.
Faury was subsequently named to succeed Enders as Airbus chief executive, taking over in April 2019, but he held on to his role at the helm of the commercial aircraft arm. He unveiled a new committee shortly afterwards, which retained Scherer as chief commercial officer following his appointment a few months earlier.
Airbus's latest rearrangement restores separate management of the overall company and its key commercial aircraft business.
"It is an honour and a thrill to be called upon to lead our commercial aircraft business at such a critical time for our industry," says Scherer.
Faury credits Scherer's "business acumen" and says he has worked "hand-in-hand" with him over the past five years, adding: "We will continue to do so in this new configuration."