Airbus has selected Thales to provide a new flight-management system for its aircraft range, based on the French aerospace company's PureFlyt product.
The system has been adapted to Airbus's specific requirements and is intended to become available at the end of 2026.
It will be used for the A350 and A330 as well as the A320 family.
Thales states that the "powerful" and "fully-connected" system will provide secure access to "vast amounts" of open-world data – such as real-time weather information – and offer "new possibilities" to airlines.
Connection to non-avionic functions, including the electronic flightbag and airline control centres, will provide quicker analysis of flightplan revisions and simplify air traffic control interaction, it claims.
The flight-management system will enable more efficient navigation, lowering fuel-burn and emissions.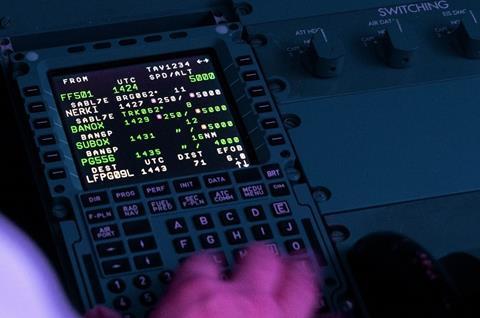 "Our connected and cybersecure solution will improve interoperability for airlines and pilots and optimise flightpaths to help reduce the carbon footprint of airline operations," says Thales executive vice-president for avionics Yannick Assouad.
With the system compatible across the Airbus range, Thales adds, airlines and pilots will benefit from fleet commonality. The PureFlyt equipment will also be available as a retrofit for in-service aircraft.