Airbus is to use a new Honeywell Aerospace flight-management system across its aircraft range, having similarly selected a modernised system from avionics rival Thales.
It will be based on standardised hardware and software and enter service by the end of 2026.
The system will combine "multiple" products for Airbus aircraft into "one single solution" for the A350, A330 and A320 family, says Honeywell.
It will also incorporate better external connectivity and information from electronic flightbags to ease pilot workload and reduce fuel-burn.
The system will feature advanced functionality and multi-core processing, and "enhanced modularity", says the company.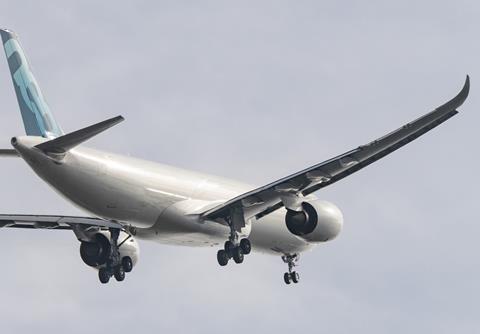 "At the completion of development, the new [product] will be a standalone federated system, making it easier for operators to support the fleet," it adds.
Honeywell expects to develop a retrofit for A320 and A330 jets.
Its aerospace electronics solutions president, Jim Currier, says the new hardware is 15 times more capable than current models and "enables a path to future enhancements" without hardware changes.