Airbus senior vice-president Katherine Bennett is to step down from heading the airframer's UK division, to lead HVM Catapult, a specialist organisation developed to provide a manufacturing gateway for promising technologies.
Bennett, who will succeed retiring chief executive Dick Elsy later this year, says the organisation will contribute to the UK's building a position as a "scientific superpower".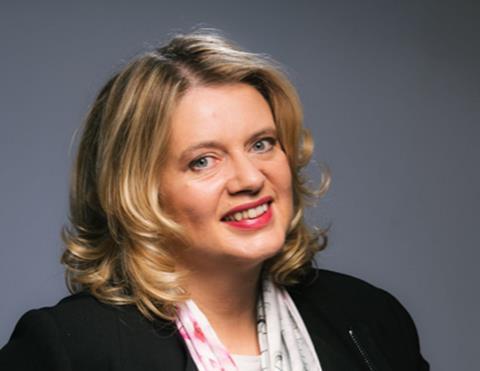 HVM Catapult says it was established to "bridge the gap between business and academia" by providing access to research and development facilities.
It operates through a network of 17 centres, investigating new technologies and innovative productivity processes.
Bennett has been with Airbus for 16 years, and was appointed as senior vice-president as part of a management reshuffle when Airbus UK president Paul Kahn departed in 2017.
As part of her role at Airbus, Bennett notably testified to parliamentary industrial strategy committees to detail the potential impact on aerospace activity of the UK's decision to withdraw from the European Union.
"She brings a depth of understanding of the challenges and opportunities faced by UK manufacturers as they innovate to grow their market share," says Elsy.
HVM Catapult chair Allan Cook adds that Bennett combines industrial experience with a "real passion" for the part the organisation will play in supporting the UK's post-pandemic recovery.