Just over a year after acquiring Canadian eVTOL developer Horizon Aircraft, US investor Astro Aerospace is selling the company to a group of Astro sharholders.
The purchasing shareholders will acquire Horizon in exchange for Astro public securities, but Astro will also take a fraction of the ownership of Horizon.
Horizon, which is developing the Cavorite X5 eVTOL, says the sale is the subject of a binding agreement.
Chief executive Brandon Robinson adds that the transaction is "mutually beneficial" as it will enable Horizon to "accelerate" development of the Cavorite in the private sector, while retaining Astro as a key shareholder.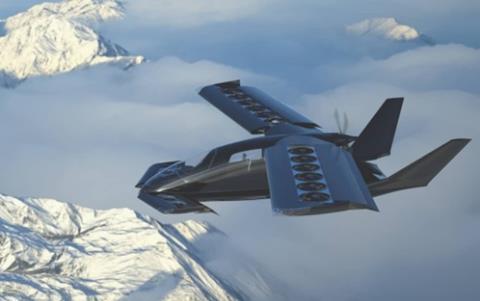 Astro chief Bruce Bent says Horizon has made "outstanding" progress with the Cavorite during a year under Astro ownership, including the recent unveiling of a half-scale prototype for flight tests.
Bent insists Texas-based Astro is "grateful to remain a strategic investor and partner" in the company.
Horizon was acquired in mid-2021 through a transaction involving 5 million Astro shares. This agreement gave Astro three eVTOL projects, with the Alta and Elroy alongside the five-seat Cavorite.