Boeing is to establish a new 737-800 freighter conversion line in the Middle East, in co-operation with the Jordanian-based maintenance firm Joramco.
Amman-based Joramco is a subsidiary of United Arab Emirates leasing firm Dubai Aerospace Enterprise.
"We continue to look for opportunities to bring freighter conversion capacity closer to our customers," says Boeing commercial programmes vice-president of converted freighters Mike Doellefeld.
He says the agreement with Joramco "reflects the potential of a growing region".
Joramco's location makes it suitable to deliver freighters to operators in Europe, Africa and the CIS as well as the Middle East.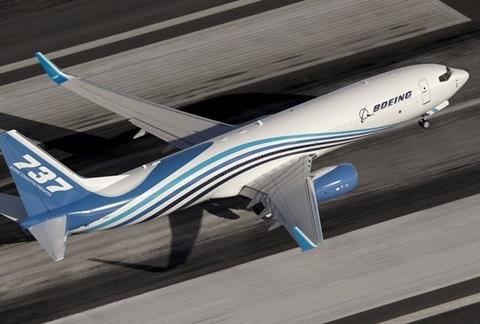 Dubai Aerospace Enterprise acquired Joramco in 2016 and says revenues at the company have since more than doubled. It expects to have 22 maintenance lines by the end of next year.
"This latest agreement underpins our commitment, and we look forward to continuing to deepen our relationship with Boeing as well as developing new product offerings for Joramco's global customer base," says DAE chief Firoz Tarapore.
Joramco chief Fraser Currie says the 737-800 conversion capability is "another major milestone" for the company.