European aviation safety regulators have drawn up an initial set of certification requirements for electric or hybrid propulsion systems for future aircraft types.
The in-depth special condition has been shaped from an initial proposal in January last year, following extensive comments from multiple aerospace companies including Airbus, Boeing, Embraer, Rolls-Royce, Safran and other organisations specialising in electric propulsion.
Current certification specifications do not consider such engines for conventional small and large aircraft and helicopters, or new aircraft architectures, says the European Union Aviation Safety Agency.
EASA says innovative electric and hybrid systems bring new challenges and considerations, including interfaces, functions and interactions.
"It is considered challenging at this stage to provide a generic set of requirements for [such propulsion systems] that could encompass all possibilities," it adds.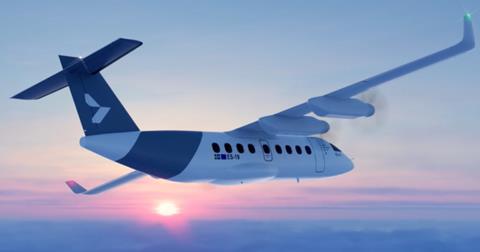 For large aircraft, covered by CS-25 certification standards, the special condition must be complemented with appropriate emissions requirements which are "yet to be defined" for electric propulsion, says EASA.
It also points out that any design including use of hydrogen – whether to feed fuel cells or combustion engines – is also outside of the scope.
"These designs require further work and research before defining the associated certification requirements," it says.
Running to 30 pages, the document sets out basic criteria for safety of materials, stresses and loads on components, fire protection, assessment of failure conditions, resistance to bird-strike and icing, and other design and operational aspects.
Although EASA has taken dozens of comments into account and amended the details accordingly, it has also indicated that it is "willing to offer flexibility" on certain matters for the time being, "in order to enable innovation".