Ethiopia's government has unveiled a co-operation agreement through which a division of Ethiopian Airlines will produce aerospace components for Boeing.
Through its official social media channels, the Ethiopian Investment Commission – an autonomous promotional institution – states that it has signed a memorandum of understanding regarding the project with the airline and Industrial Parks Development Corporation.
Ethiopian authorities have yet to confirm the precise structure of the new entity, but Boeing indicates that it will serve as a supplier to the US airframer.
IPDC is a public enterprise which encourages domestic and foreign investment in the development of manufacturing industries.
The new aerospace facility will be established at Kilinto industrial park, located in the south of the Ethiopian capital Addis Ababa.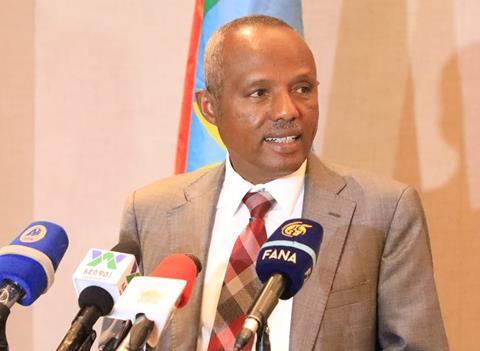 Ethiopian Airlines has invested more than 810 million birr ($14.7 million) in the Kilinto park, says IPDC.
The new entity will cover production of thermos-acoustic insulation blankets, electrical wiring harnesses and other parts, and provide employment for over 300 personnel.
Ethiopian Airlines chief Mesfin Tasew says the project will bring benefits to the country, while IPDC chief Aklilu Tadesse states that the agreement helps take Ethiopian's activities beyond passenger transport and into the manufacturing sector.