Honeywell Aerospace has signed a multi-year contract with Massachusetts-based Worcester Polytechnic Institute (WPI) to develop hydrogen storage and fuel cell technologies for future use in the air transport sector.
Under the agreement, the two sides will work together to investigate how hydrogen could be used to power aircraft ranging from unmanned air vehicles (UAVs) to commuter aircraft and regional jets.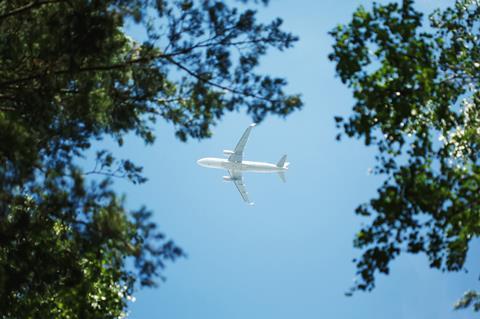 A group of 25 Honeywell employees will work alongside WPI staff and students in a lab at the university to study how hydrogen could help the aerospace industry meet its carbon-reduction targets.
"The collaboration with Honeywell will accelerate the process because the partnership permits WPI researchers to focus on the scientific bottlenecks, while Honeywell provides leading expertise on aerospace productisation and certification," says Andrew Teixeira, project lead and assistant professor of chemical engineering at WPI.
"The combination of expertise that spans technology readiness from pure research all the way to shipping product, all in one location, enhances our ability to move and iterate fast, and make a real difference to the aviation industry."
Honeywell already provides hydrogen fuel cells for the UAV market, which it says enable operators to extend the range of their vehicles by as much as three times compared with traditional battery-power. The aerospace company has also been working to deliver a commercially viable high-power fuel cell powertrain for regional aircraft operations, under the European Union's Clean Aviation programme.
"For the past several years we've ramped up our exploration of hydrogen solutions – both combustion and fuel cells – as well as other ready-now technologies that help our customers create a more sustainable future," says Phil Robinson, senior director of zero emissions aviation at Honeywell.
"We're excited to bring unique clean technologies to our aviation customers, and also help guide WPI research in as-of-yet unexplored areas."