Nearly two years after disclosing preliminary plans to establish a freighter conversion centre in South Korea, Israel Aerospace Industries has signed an agreement to set up the facility.
It will carry out conversions of Boeing 777-300ER twinjets from next year at the centre to be located at Seoul Incheon airport.
The agreement follows the maiden flight of the first modified aircraft – designated the 777-300ERSF – from Tel Aviv on 24 March. The jet has a payload capability of up to 100t.
Israel Aerospace Industries is to co-operate with Sharp Technics K and Incheon International Airport Corporation on the project.
"[We are] in the final stages of receiving the necessary licensing approval, a process that is expected to be concluded within the year," it adds.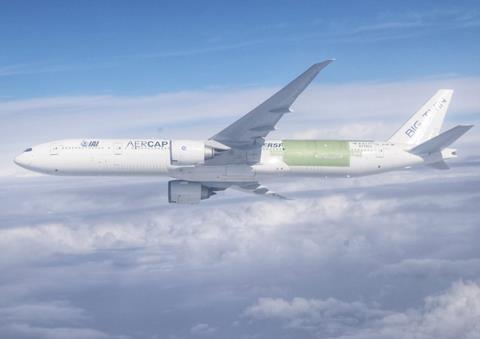 Israel Aerospace Industries has been looking to set up several passenger-to-freighter conversion lines at various locations, citing projected demand for long-haul widebody cargo capacity.
Chief executive Boaz Levy describes the company as a "natural partner" to South Korea, with the two sides sharing a "bright vision of mutual technological innovation".
Signing of the conversion facility pact is a "direct continuation" of collaboration between them, adds Israel Aerospace Industries Aviation Group general manager Shmuel Kuzi.
"[It] underscores the confidence that the company has in South Korea's ability to set up a conversion facility within the required timetable, while training the necessary personnel," he adds.