Engines serve as an aircraft's heart and lungs, and can go on beating and breathing life into new hosts long after the death of the airframe to which they were originally attached. Making up at least 80% of the value of an airliner, it is little wonder that owners want to squeeze every last drop of life out of these assets before consigning them to the scrapyard.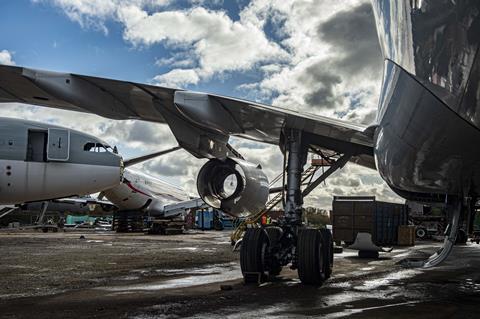 Even when they do finally reach the end of the line, there is still value to be extracted in the form of precious metals such as gold, silver and platinum, which are recovered and refined by specialist companies before being sold at the going market rate.
DISMANTLING SPECIALISTS
The high intrinsic value of aero engines, combined with their longevity, means there has always been a vibrant market for trading entire used models with green time remaining, as well as spare parts for repairs. Aircraft dismantling specialists have traditionally seen strong demand in the secondary market for engines attached to end-of-life airframes, and it is rare for aircraft to still have their engines intact when they go to their graves.
"The difference between an airframe and an engine, of course, is the airframe dies at the end of its useful life, while an engine continues to live on. You can keep regenerating the life of an engine, as long as there are manufactured or used parts to repair it and an airframe to fly it on," says Steven Taylor, senior vice-president sales and marketing at eCube Solutions, an aircraft dismantling specialist based at St Athan, near Cardiff.
The part-out market, however, has felt the effects of the Covid-19 pandemic, as owners were forced to ground fleets and delay decisions on whether to maintain or permanently retire aircraft. The value of parts diminished and aircraft owners took a 'wait-and-see' approach to parting out their assets.
Data from Cirium shows that a total of 504 aircraft were permanently retired in 2019. This fell to 469 in 2020, and again to 300 in 2021. Demand for engines was so high before the pandemic that relatively young aircraft were parted out so their engines could be sold as spares to replace powerplants awaiting a maintenance slot.
"There was so much demand for MRO that a lot of the shops that do overhauls were full, so there was a demand for spare engines," says Max Kingsley-Jones, a senior consultant with Ascend by Cirium. "There weren't enough spare engines with green time on them, so it made sense to part the aircraft out, take the engines off and they would go on aircraft with engines that needed to go for overhaul."
However, when the pandemic hit and aircraft were grounded, maintenance was put on hold and "there was this stockpile of spares that had been created during the rush to part out", says Kingsley-Jones. The value of these engines then plummeted and "a lot of people got caught when the tide went out".
For instance, the value of a CFM International CFM56-5B peaked in 2019 at around $6 million, but subsequently declined by almost 40% during the crisis, according to Cirium. However, Kingsley-Jones adds that this is "likely to be the nadir as the market recovery plays out and MRO activity builds".
Air Salvage International (ASI), an aircraft dismantling and recycling specialist based at Cotswold airport in the UK, saw a steep decline in demand for its services during the pandemic, but is now starting to see an uptick.
"The demand for part-out fell right off, especially at the height of the pandemic," says ASI founder and managing director Mark Gregory. "On average during a normal year, we tend to part out between 40 and 50 aircraft. In 2020, we parted out 18 aircraft, which is very low." The figure for 2021 remained at a similar level, although Gregory says that "things are picking up" now.
ASI recently sold seven of the roughly 50 aircraft it has stored at its facility to "a large US parts trading company". But whereas before the pandemic smaller companies would purchase one-off aircraft from ASI, Gregory says this side of the market has yet to return.
Aircraft fly in to ASI's teardown facility at Kemble in Gloucestershire with their engines attached, but most of those engines fly back out again before the airframes are stored and ultimately broken up.
"On at least 60% of the aircraft that come through, we're requested to remove the engines as serviceable," says Gregory. "If the paperwork's good and the engines are good, they are taken off and go back out on lease. The aircraft will then go back into storage without the engines."
Of all the aircraft stored by ASI, only around 15 still have engines attached and most of those will return to service, says Gregory. Even the high-cycled engines continue to have core value and "more often than not they will end up going to the engine shops to be broken down for spare parts, rather than being hung back on the wing again".
German manufacturer and MRO provider MTU Aero Engines' 'ValuePlus' end-of-life asset-management service offers a range of options for owners, from green-time leases and sales to teardown and material management. The amount that can be sold or recycled "varies from engine type to engine type", and is "estimated anew for each individual serial number", explains MTU Maintenance managing director Patrick Biebel.
SERVICEABLE CONDITION
"MTU Maintenance manages the work-scoping of the assets for teardown into piece parts and parts repair, based on the engine manufacturer recommendations and engine manual parts," says Biebel. "Parts which have a market value in serviceable used condition and are in demand will be repaired using MTU's extensive repair capabilities and broad repair vendor network."
In particularly high demand, he adds, are engine gas path parts, including air foils and duct segments, as well as life-limited parts (LLPs) with life remaining.
"Parts that are not repairable, those where life is not high enough to deem it attractive for further installation, and also parts that are beyond economical repair are recycled based on their material," says Biebel.
The only aircraft processed by ASI that had "a number of engines purely removed for scrap" were some of the 10 ex-British Airways Boeing 747-400s that were sent to its facility after their retirement, recalls Gregory. A portion of the Rolls-Royce RB211 engines attached to the retired 747s were not requested by BA to be removed, "because the value just wasn't worth the while of taking them off". In those cases, specialist companies were drafted in to reclaim "all the gold and silver" from the connectors.
A number of RB211 engines from ex-BA 747s dismantled by eCube also met a similar fate.
"ECube processed the largest number of BA 747s as part of their expedited 747 retirement programme, with serviceable engines removed by BA for subsequent sale to an entity for use in a green-time engine exchange programme, and eCube removing and managing the run-out/end-of-life engines," says Taylor.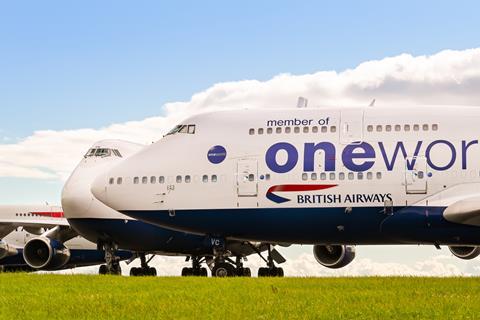 ECube sent a total of 16 RB211s from the BA 747s to Mastermelt Aero – an engine recycling specialist based in Texas that claims to be the largest buyer of scrap jet engines in the world.
"We buy end-of-life engines for the intrinsic value and we look at them as pieces of metal," says Mastermelt global business development manager Matthew Davis. But not just any old metal. Precious metals such as gold, silver, platinum and palladium are recovered from the turbine blades, fuel nozzles and heat exchangers, and sold off.
Depending on the size of the engine, Davis says that anything from $7,000 to $50,000 worth of value can still be recovered at this late stage, and 99% of an engine can be recycled. Mastermelt has recovered materials from about 4,000 engines, the majority of which have ranged in vintage from the 1960s to the 1990s, says Davis.
TRADING PARTS
But while there is a market for engines that have truly reached the end of the line, ASI's Gregory points out that "in the scheme of things, it is small". The big money is in trading used engines and parts.
AJW Group, which specialises in buying, selling and leasing used aircraft, engines and parts, was "fortunate" during the pandemic because "we didn't really have any assets that were parked", says the company's chief financial officer and chief executive of AJW Leasing, Ian Malin.
"We had one engine throughout the period of time that was parked, and that was a CFM56-5B, which a lot of people had a challenge in leasing," says Malin. "One reason for that is there are just fewer -5B-powered aircraft out there than there are [CFM56]-7Bs, and so when you had aircraft parked you had less demand for engines.
"That particular variant was also of a lower thrust, so the [Airbus] A319 where that sits, those smaller aircraft fell out of favour during the pandemic because of the lower demand. If you're going to fly a plane, you're going to try to fill it up as much as possible and get a bigger capacity, which is why the A321s were popular."
Another reason, he suggests, is that the Boeing 737 Max remained grounded throughout the pandemic, so there was continued demand for CFM56-7B-powered 737NGs.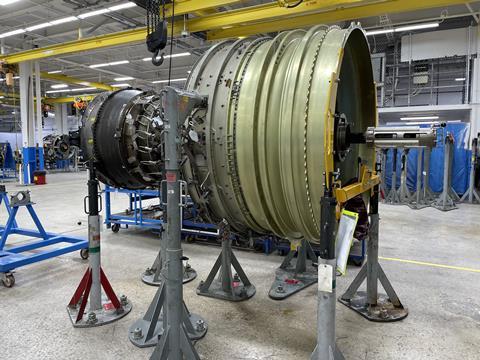 "It created a simple supply and demand situation during the depressed traffic figures, so there was continued demand for the -7B market and less demand for the -5B market," says Malin, although he adds that AJW is now "starting to see some enquiries [for -5Bs], which is interesting". He expects to see "strong demand" for the -5B going forward, as demand for air travel recovers and operators send their existing engines in for maintenance after putting MRO shop visits on hold.
AJW has an average of 15 to 20 engines in its serviceable engine portfolio, says Malin. It also has an unserviceable engines division.
EXPANDED PORTFOLIO
Netherlands-headquartered aircraft leasing, trading, part-out and component support specialist APOC Aviation is looking to expand its portfolio of narrowbody engines, specifically the CFM56-3, -5A, -5B and -7B models and the International Aero Engines V2500.
"Our aim is to have a minimum of 10 engines under lease at any given time, plus a minimum of seven engines for part-out every year, so we are constantly on the lookout for the right engines to buy," says APOC's vice-president of engine trading and leasing, Anca Mihalache.
"APOC is a green-time engine lessor, which means we specialise in leases shorter than three years. Once one of our engines becomes unserviceable the operator returns it to us and we send it to a part-out location to be dismantled. It is at this point that the engines enter the component parts sale side of our business. We also buy run-out engines specifically to dismantle them for part sales, as well as engines with leases attached."
While engine owners "were not in a hurry to sell their assets" during the pandemic, Mihalache says: "Feedback received at recent aviation events we have attended clearly shows demand is increasing again, prices are starting to return to the pre-Covid levels of 2019, and we are now starting to see the number of engines available decreasing daily."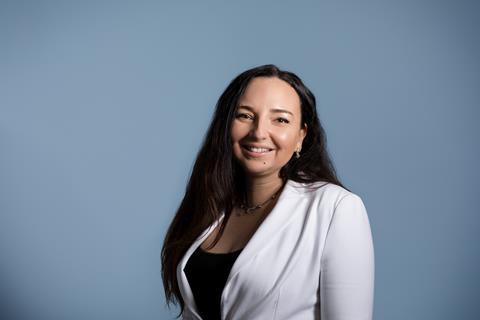 APOC acquired two CFM56-5B engines towards the end of last year, one of which has already been parted out and the other is currently being dismantled. It also recently parted out three -7Bs.
In addition to the used engine-trading and end-of-life metals-recovery markets, there is another, albeit more niche, aspect to consider: the sale of parts to aviation enthusiasts. A handful of companies specialise in turning aircraft parts, including engine components, into works of art and pieces of furniture. Pictures can be found online, for instance, of engine nacelles that have been turned into armchairs.
ECube also caters to this demand and is "actively selling" fan blades to the consumer market, says Taylor.
"We recognise there are some people – aviation enthusiasts – out there who like to retain certain parts of engines and airframes, so we have an upcycling part of the business," he notes. "Those fan blades, for example, are not sent to landfill or anything like that. They will be pride of place in someone's man cave or boardroom table."