Russian state leasing firm GTLK is to set up an unmanned aerial vehicle operator, to capitalise on the expanding market for drone services.
The operator will be established in association with the National Technology Initiative, a programme set up to stimulate the Russian cybernetics industry.
GTLK says the global unmanned aerial services industry is projected to expand by 25% annually to 2030, and be worth $45 billion by around mid-decade.
But the volume of the Russian market is currently "an order of magnitude lower" at around Rb11 billion ($183 million), it states.
It adds that the sector is experiencing "limiting factors" including a lack of legal and technical regulation – notably in the areas of certification, training, and serial production.
The new operators' strategy involves devising a digital platform enabling interaction between market participants.
Several types of popular unmanned vehicle will be certified and at least 2,000 pilots trained by 2027.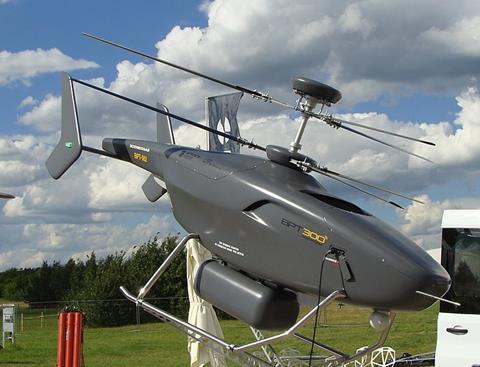 "The new operator is intended to become a consolidator and integrator," developing the market for production and in-service use of drones," says GTLK.
It expects to facilitate co-ordination between suppliers, regulators, customers and law-enforcement agencies to assist with solving the industry's main issues. GTLK believes it can create a regulatory and technical framework by 2025, implement business-support mechanisms, and enter a period of sustainable growth from the end of the decade.