Russian state lessor GTLK is tying up with the country's mail service, Russian Post, to advance the use of unmanned aerial vehicles to maintain postal deliveries in remote regions.
The provisional agreement, signed during an economic forum in Vladivostok on 2 September, intends to co-ordinate the two sides' initiatives in the sector.
GTLK says it will use its financial resources to support Russian Post's acquisition of autonomous cargo aircraft systems and the establishment of the associated infrastructure, such as control systems and data-management equipment.
Russian Post general director Maxim Akimov says air transport is essential for year-round connectivity to 28,000 settlements in the country.
"In summer such places can be reached by boat and in winter by dogs," he says. "But all year round, only by air."
Russian Post is to launch unmanned delivery services on 48 routes in four sparsely-populated Siberian and eastern regions, comprising Khanty-Mansiysk, Yamalo-Nenets, Chukotka and Kamchatka.
It recently signed an agreement with state technology corporation Rostec for test flights using Russian Helicopters BAS-200 and VRT300 models.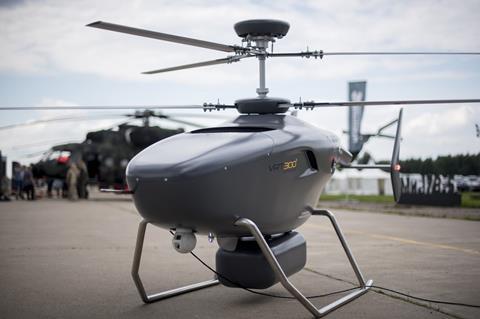 The company believes UAVs could nearly double the average speed of logistics on the regional route network.
It also estimates that the cost of logistics could nearly be halved on the network while the volume increases up to 11 times.
Akimov says the agreement will move the company "one step closer" to expanding the availability of postal services – and simplifying access to medicines and good ordered online – across Russia.
Under a related pact with the Kamchatka regional government Russian Post is to open unmanned deliveries on 19 routes covering 18 settlements in the territory by 2023.
Test flights on some routes have already been conducted, which have confirmed the "effectiveness and ability" of the UAVs to perform the task.
"Transport access to remote villages in the region is complicated and is often carried out only by air," says regional governor Vladimir Solodov.
"But owing to difficult climatic conditions, sometimes even helicopters cannot reach the northern regions of the region in time. The agreement will take provision of mail delivery services to a new level."