From the end of the Airbus A380 to the influence of Greta Thunberg, 2019 presented a shift in the way we fly and view the future of aerospace
A380 end of era
In February, Airbus bowed to what looked increasingly like the inevitable and decided to end production of its A380 superjumbo in 2021. With annual output already slowed to single figures, the move came after Emirates, the double-decker's biggest customer, cut 39 of the aircraft from its order. All-time A380 production will top out at about 250 aircraft.
Announcing the cancellation, then-chief executive Tom Enders insisted that the A380 was a great achievement but conceded that its demise was probably the end for large four-engined aircraft in a world accustomed to big twins like the A350 or Boeing's 777. Said Enders: "There has been speculation for years whether we were 10 years too early with the A380. I think it becomes clear that we were probably at least 10 years too late, or more."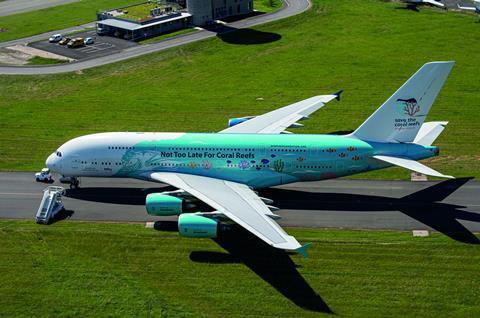 747 turns 50
On a positive note for big aircraft, the jumbo that started it all marked a half-century since first flight. As Flight recalled in our 5-11 February 2019 issue, Boeing's 747 not only beat Concorde to first flight by about a month – it redefined air travel while supersonics remained a costly fringe exercise: "It was the 747 that started a global air transport revolution, with over 1,500 now delivered. And the jumbo's status as an aviation industry icon is as valid today as it was in 1969." Given the 747's facilitation of affordable long-haul travel, the fact that its final iteration, the 747-8, is living on only in cargo mode is neither here nor there.
Concorde anniversary
Indeed, in a year full of golden anniversaries, there was much nostalgic joy for the unmistakable roar of Concorde. Iconic and inspiring but financially disastrous and ultimately doomed, the Mach 2 wonder made its maiden flight on 2 March 1969, overcoming tortuous Anglo-French politics, the limitations of materials and engineering technology of the day and skirting the laws of physics. Always a breathtaking sight, Concorde fell foul of noise limits that kept it to over-sea routes, while soaring fuel prices in the 1970s ensured punishingly high operating costs. Concorde, that is, came on the scene just as the world was changing to undermine the market assumptions behind its creation. Half a century later, there is talk of a return to supersonic commercial flight, but don't book your tickets just yet.
B-52 gets an upgrade
The last new examples of Boeing's eight-engined strategic bomber were delivered to the US Air Force as the Cuban missile crisis was unfolding but, far from retiring, the B-52 – "BUFF" to its friends – looks like being on track to serve for a century. Rugged and simple, the B-52 (below) keeps flying and has been hugely adaptable. H models remaining in service are being upgraded, with new radars and other electronic systems, as well as modern engines, to reduce downtime and maintenance costs.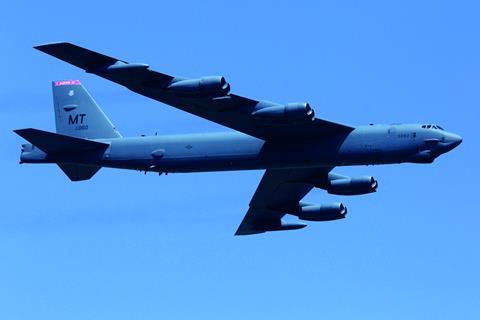 Tornado retired
The UK's Royal Air Force retired the last of its Panavia Tornado fleet in March, after 40 years of service. The Cold War-era stalwart was originally optimised for night-time terrain-hugging flights to deliver WE177 atomic bombs, but proved highly adaptable; its low-level flight ability eventually found it favour as a vehicle for runway-destruction missions and, later, as a ground-attack platform armed with modern smart weapons. The type made its combat debut in the first Gulf War, in 1990-1991 and had been in more or less continuous action since, in Afghanistan, Iraq, Kosovo, Libya and Syria. Some 270 examples remain in service with Germany, Italy and Saudi Arabia.
No fly
Greta Thunberg made the news, if not a bit of history, for not flying. To get from Europe to New York in order to personally address a UN Climate Action summit, the Swedish teenager travelled by racing yacht. Nobody would argue that this was especially practical, comfortable or even economic, given the low cost of airfares, but Thunberg (right in a San Francisco mural) arguably understands the power of publicity – and how to get it – better than the fossil fuel-powered industries, like aviation, that she is taking on.
A one-girl protest has, over the past couple of years, morphed into a global phenomenon, with millions of children boycotting school, and no small number of adults backing them up, to demand real action against climate change. A handful of no-fly diehards are unlikely to imminently hit aviation industry bottom lines, but there is clear political momentum behind this movement. Business models built around assumptions of endless air traffic growth should at least be tested against the possibility that tomorrow's young adults will not behave like their parents.