Rolls-Royce is expecting overall in-service cash costs relating to Trent 1000 technical issues to fall to £2.1-2.2 billion ($2.9-3.1 billion), down from £2.4 billion, following improved progress on remedial work.
The Trent 1000 is an engine option for the Boeing 787 but has been beset by a number of blade-durability problems.
Rolls-Royce achieved zero aircraft-on-ground in mid-2020, assisted by low utilisation during the pandemic as well as progress on retrofits.
The manufacturer adds that the "reduced disruption profile" means it has a better outlook regarding a small number of loss-making contracts.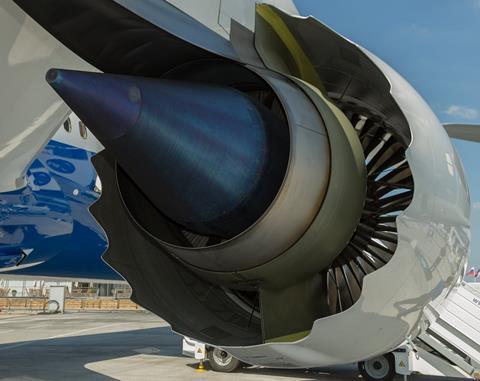 In-service cash costs for the Trent 1000, which totalled more than £1 billion over 2017-19, reached £524 million during 2020 – a figure "in line" with expectations, says Rolls-Royce in its full-year financial results.
It expects this year's level to be around £300-400 million, falling to £100-200 million next year, and the remaining £100-200 million spread across 2023 and beyond.