Airbus chief executive Guillaume Faury believes better communication is needed to help shed aviation's reputation as a primary contributor to climate disruption, arguing that air transport will be necessary to effect environmental transformation.
Speaking during the Airlines for Europe Aviation Summit 2021 on 10 June, Faury said: "We seem to be a bit [of] a scapegoat [for] global warming.
"There are, maybe, other forces at play. Fighting against aviation is also a way to fight against globalisation – and sometimes carbon is used as an argument to fight against aviation for other reasons."
Faury says the "mega-trend" of environmental pressure on industries is strong and "will not slow down".
Airbus has adopted a strong focus on decarbonisation and Faury insists that, despite having "trimmed a lot of projects" to reduce capital expenditure in response to the pandemic crisis, the airframer has not cut back on research and technology.
"We've maintained the pace," he says. "We've not reduced our ambitions and speed when comes to the environment, net-zero, the decarbonisation of aviation."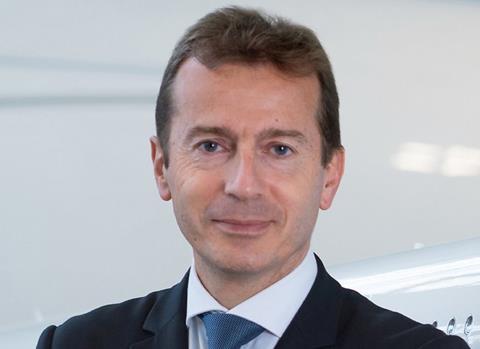 But he acknowledges that the industry probably needs to "communicate differently" so that the public has the "right figures in mind" in terms of aviation's contribution to harmful emissions.
Faury believes the industry, having benefited from success and expansion in the past, has a "duty" to drive industrial transformation to cleaner air transport power.
"We need to do more. But I strongly believe aviation is part of the solution. It's part of the problem but it's a bigger share of the solution," he says.
"We'll need that prosperity to do the energy transition. It's going to be expensive, it's going to be long, and we need to be able to afford that."