Rolls-Royce is engaged in the development of turbogenerator technology which is intended to extend the range of hybrid-electric aircraft.
While the manufacturer is developing fully-electric aircraft up to commuter class models, some applications demand energy and range beyond that which battery power can supply.
Rolls-Royce says the turbogenerator technology can be scale to address a power range from 500-1,200kW.
This will enable battery-powered aircraft to fly longer routes.
Rolls-Royce formally disclosed its turbogenerator work, during the week of the ILA air show in Berlin, adding that it was being part-funded by the German economic affairs ministry.
The company's teams in Germany, Hungary and Norway are designing the turbogenerator design and working on integration and power-distribution strategies.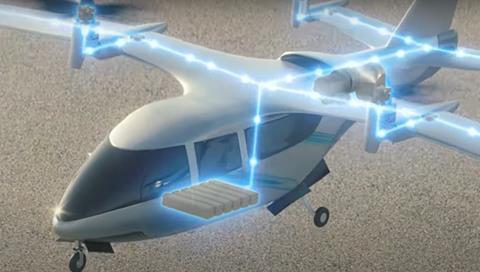 "This is going to be a very complex and scalable application," says Rolls-Royce Hungary managing director Gyorgy Gergely Balazs. The Hungarian facility is supporting the electrical generator and inverter integration tasks.
Within a serial hybrid propulsion system the battery can be used for take-off and, once in cruise, the turbogenerator can serve to extend range by switching between power sources to recharge the batteries or provide propulsive energy.
Balazs says the system can operate with sustainable aviation fuel as well as hydrogen.
"We're bringing together the long-standing experience of turbine design and our expertise related to electric motors and electric propulsion systems," he says.
Rolls-Royce Electrical president Rob Watson says the company intends to be the "leading providers" of all-electric and hybrid-electric power for advanced air mobility, and to scale-up the technology to larger platforms over time.
"As part of our strategy, we are looking at offering the complete sustainable solution for our customers," he adds.
"This will advance hybrid-electric flight and mean more passengers will be able to travel further on low- to net-zero emissions aircraft."