Rolls-Royce is evaluating various options for raising additional funding, including equity of up to £2.5 billion.
The engine manufacturer's share price fell substantially during trading on 21 September as it disclosed the plan, dropping to lows not reached since 2003.
"We continue to review all funding options to enhance balance sheet resilience and strength," states Rolls-Royce.
The company is examining a possible rights issue, or other form of equity, it says, but it adds that new debt issuance could also be part of the fundraising.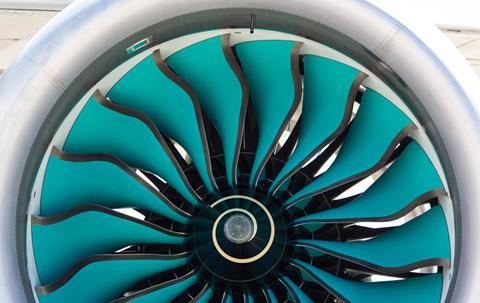 "No final decisions have been taken as to whether or when to proceed with any of these options or as to the precise amount that may be raised," it points out.
Rolls-Royce had built up liquidity of £6.1 billion ahead of the second half of this year, including £4.2 billion in cash.
The company has been restructuring its business – especially its civil aerospace operation – to save some £1.3 billion by the end of 2022.
Rolls-Royce is also looking to divest divisions, including its Spanish-based ITP Aero activities, to generate another £2 billion.