One of Russian state technology firm Rostec's divisions has become the first business in the country to secure a serial production licence for 3D printing in the aviation sector.
The Centre for Additive Technologies obtained the licence from the Russian trade and industry ministry, says Rostec.
It enables the company to engage in serial production and testing of components for civil aircraft, helicopters and engines.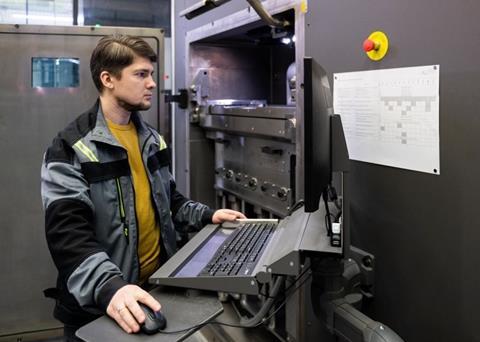 "The aircraft industry is one of the most knowledge-intensive," says the centre's director general, Vladislav Kochkurov, stating that it demands "increased safety requirements".
"This licence confirms compliance with those requirements, and allows production of serial items. It is a new and important stage in the development of additive technologies and the Russian aviation industry."
Rostec says the division has the largest assembly of 3D printing systems in the country and has "mastered" production of 450 types of component.
It states that the technique reduces production time of individual components from six months to just three weeks.
"Components manufactured by the additive method are characterised by lower weight while maintaining their functional properties," it adds. "This increases the payload capability and improves aircraft performance."