Russia's United Engine is looking to develop a hybrid powerplant demonstrator based on the Klimov VK-650V engine.
The company estimates the concept powerplant will be able to deliver 500kW.
With the VK-650V as a platform, United Engine says the powerplant could potentially be used for light helicopters, air taxis, or vertical take-off aviation.
The original engine is being developed for helicopters including the Kamov Ka-226T or Kazan Ansat, as an alternative to imported foreign-built models, with serial production planned for 2024.
Klimov will partner with the Moscow-based Central Institute of Aviation Motors on the demonstrator programme.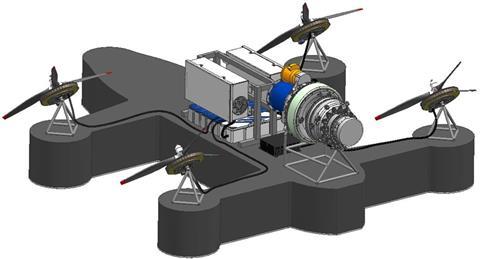 "By consolidating common efforts and competencies, we will be able to create a competitive product," says Klimov general designer Vsevolod Eliseev, adding that preliminary design work to set out target characteristics has already been carried out.
United Engine says it initiated the scheme to create a hybrid demonstrator in August last year. It expects to exhibit the first model of the concept at the Moscow MAKS air show.