French aerospace firm Safran is looking to acquire flight-control and actuation activities from RTX's Collins Aerospace operation in a cash transaction.
Collins Aerospace supplies the systems to commercial and military aircraft, as well as helicopters, and the activity is spread across eight facilities in Europe and Asia.
Safran's offer is based on a $1.8 billion enterprise value, and the proposed transaction would close in the second half of next year.
"Collins' best-in-class hydraulic and mechanical actuation capabilities would combine with Safran's current know-how in electrical actuation and electronics and well-position the group for future aircraft programmes," says Safran.
It describes the business as a "perfect fit" with its own operation and estimates that it will generate $1.5 billion in sales and earnings of $130 million in 2024.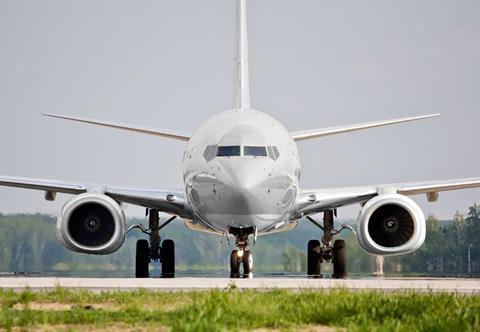 Safran states that the proposed agreement will create a "highly complementary" product line and reinforce the company's market position in the flight-control and actuation sector.
"The transaction would enable us to deliver a comprehensive offering to our clients and position us extremely well for next-generation platforms as the segments move toward increased electrification," says chief executive Olivier Andries.
He says electrical actuation content of such next-generation aircraft, entering the market in the middle of the next decade, is expected to be around 50%.
Andries says Safran is "not a strong player" in the flight-control and actuation field, with activities amouting to around $300 million, and the Collins business acquisition will give it a "leadership position".
Some $50 million in annual cost synergies are expected – arising from procurement economies-of-scale, complementary research, and internalisation – which would be implemented over the course of 2025-28.
Safran adds that it will benefit from diversification of customers and geographic mix.
As part of the proposed acquisition, long-term supply agreements, with "attractive terms", would be secured between Safran and Collins covering about 25% of sales. Safran adds that it expects gains from access to aftermarket revenues.