Civil aftermarket activity has helped drive a strong performance in Safran's propulsion business over the first half of the year.
Safran delivered 785 Leap engines over the six months to 30 June, including 419 in the second quarter, compared with the previous half-year figure of 465. The Leap powers the Airbus A320neo family, Boeing 737 Max and Comac C919.
But it also recorded strong spare parts sales for the older CFM56 engine, as well as service activities.
Safran's propulsion division turned in half-year revenues of €5.68 billion ($6.3 billion) – a 36% rise – with services accounting for €3.3 billion of this figure.
The company says the revenues have been supported by a "solid" aftermarket, and Safran has raised its full-year outlook for civil aftermarket revenues.
"Narrowbody air traffic is now trending above its [pre-crisis] 2019 level, fuelling a strong demand for spare parts and aftermarket services," says chief executive Olivier Andries.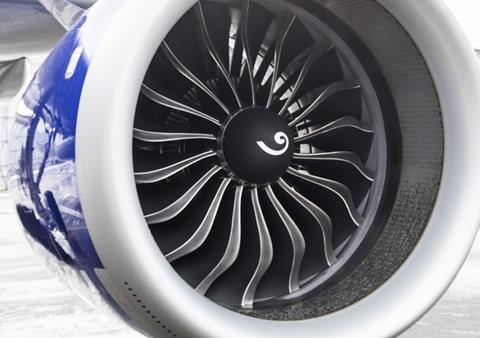 The buoyant civil aftermarket enabled the propulsion division to generate operating profit of €1.05 billion, up 45% on the previous half-year figure.
Safran says a higher proportion of spare Leap engine deliveries also made a "positive contribution".
It has not changed its outlook for total Leap engine deliveries this year, but the aftermarket performance has spurred the aerospace company – which also has equipment and interiors divisions – to increase its overall operating income expectation for the full year to €3.1 billion from the previous estimate of €3 billion.
Safran says it is "fully-focused" on production ramp-up and states that it is "on track" to meet delivery commitments despite continuing supply-chain "challenges".