Russian state technology firm Rostec has commence serial 3D printing of components for the Aviadvigatel PD-14 powerplant.
The PD-14 engine has been developed for the Irkut MC-21-310 twinjet, offering a Russian-built alternative to the Pratt & Whitney PW1400G.
Rostec says the 3D printing scheme – managed by the Centre for Additive Technologies – will produce around 2,000 components for the engine fuel system by 2024.
The centre secured in September a 3D printing licence for the aviation industry from the Russian trade and industry ministry.
"It is possible to reduce [with this technique] the production time of individual parts from six months to three weeks," says Rostec.
Components produced are also lighter but retain their functional properties, it adds, reducing fuel consumption.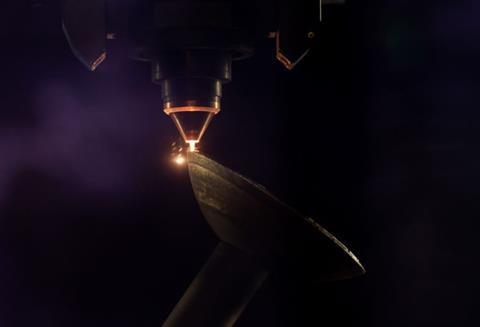 "Modern approaches to the design and manufacture of engines for the domestic aircraft industry, including the use of 3D printing, make it possible to increase the production of components that meet the highest international standards of quality and reliability," says Rostec's aviation division.
"We see great potential in additive technologies. We will be able to produce not only aircraft engines, but complex components for space, medicine, automotive and other high-tech industries."
Rostec says engineers from the Centre for Additive Technologies have also produced prototype demonstrator parts for the PD-35 high-thrust engine which is being developed from the PD-14, as well as structural components for the Russian Helicopters Ansat-M.