Testing of the gas generator for Russia's high-thrust Aviadvigatel PD-35 engine is set to commence in the autumn.
The powerplant is a scaled-up derivative of the PD-14 developed for the Irkut MC-21.
United Engine Corporation says the 35,000kg-thrust engine is intended for installation on long-haul twin-aisle aircraft.
"This is one of the most ambitious projects in the Russian aircraft industry," says state technology firm Rostec, adding that the PD-35 is the first such engine to be manufactured in the country.
It says the PD-35's components have larger dimensions and demand new equipment for manufacturing.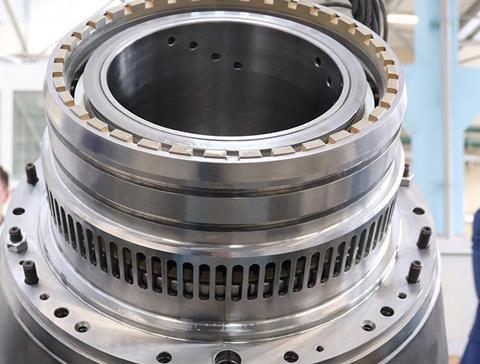 "Specialists have manufactured the first units of the 'heart' of the engine, the gas generator," says Rostec.
Several Russian research institutes are supporting United Engine and United Aircraft in the development of the PD-35.
"Advanced technologies and materials are being developed for the powerplant," says Rostec. Last year the manufacturer produced a composite fan blade designed for the engine.
Work is also underway to produce a smaller variant of the engine family, the PD-8, intended for a Russian-powered iteration of the Sukhoi Superjet 100.