French aerospace firm Thales has entered exclusive negotiations to acquire cockpit radio and satcom specialist Cobham Aerospace Communications for around $1.1 billion.
Cobham Aerospace Communications – also known as AeroComms – is based in Paris, and has 690 personnel with annual revenues of $200 million.
Thales says it aims to acquire the company to "strengthen its avionics portfolio".
Cobham Aerospace Communications supplies both the civil and military aircraft markets, with such products as digital audio-radio management systems and satcom, as well as antennas, lighting and clocks.
It has sealed recent agreements with several Chinese carriers, as well as European operators ITA Airways and Transavia, for Airbus A320neo-family jets. The company also provides equipment for the Boeing 737 Max, the Embraer C-390, and several other major aircraft and helicopter programmes.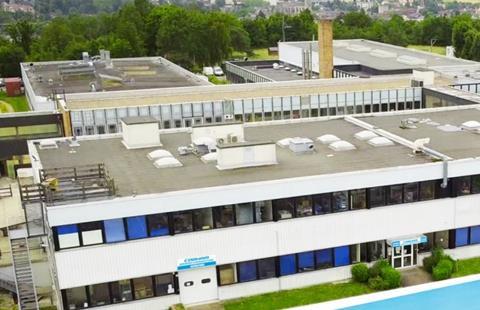 Thales executive vice-president for avionics Yannick Assouad says the acquisition will "establish a game-changer" in the communications and connectivity market.
He highlights the capability to offer secure trajectory downlink for optimised flightpaths, with the benefit of reduced emissions.
Cobham Aerospace Communications chief Nicolas Bonleux says the Thales agreement illustrates the company's "successful transformation" under the ownership of Advent, a US private equity firm which took over UK-based Cobham Group in 2020.
The aircraft connectivity and communication markets will undergo a true revolution in the coming years, which will unlock potential for unique avionics products like ours," he adds.
"Our combined offering with Thales Avionics will enable us to further accelerate our contribution to safer, greener, more comfortable and more efficient air travel."
Thales says employee representatives of both companies will be consulted as part of the acquisition plan, and it expects the transaction to close in the first half of next year.