United Aircraft is aiming to reach an annual production rate of 36 aircraft for the Irkut MC-21 by 2025, and double this figure within the following two years.
General director Yuri Slyusar outlined the schedule to Russian president Vladimir Putin at a meeting ahead of this year's MAKS Moscow air show.
He told Putin that the certification programme for the MC-21 has completed more than 500 flights, and that the Ulyanovsk-based AeroKompozit facility had "mastered" the composite technology to produce the type's wings.
"We literally 'bake' these wings and deliver them to Irkutsk, where they are mated with the aircraft and then delivered to customers," he added.
Slyusar told Putin that, conservatively, around 600 aircraft in this category would be acquired in the domestic market over the next 10 years.
"We expect, of course, that a significant part of our domestic market will be held by MC-21 aircraft," he added, partly the result of "protectionist support measures" from the state.
"So we need to be technologically ready for this," he said, stating that one of the main tasks is to bring MC-21 production levels to 36 aircraft by 2025 and, in the following two years, reach 72.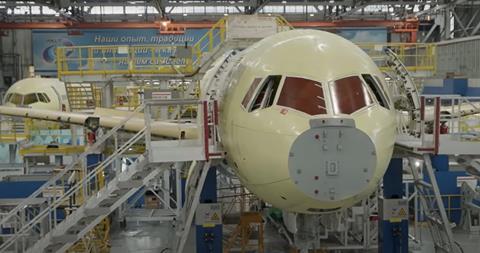 Slyusar highlighted that the Russian strategy of supporting import substitution will not only allow the company to replace foreign-built components with domestically-built ones, but also enable creation of new-generation systems that offer "new functionality at a more attractive price".
Irkut is developing two variants of the MC-21, the initial -300 powered by Pratt & Whitney PW1400G engines and the -310 which is fitted with the Russian-built Aviadvigatel PD-14.
The company has also taken over the Sukhoi Superjet 100 programme and Slyusar told Putin that it expects to deliver 30 this year, taking the overall operational fleet to more than 180.
Slyusar said the Superjet has been used "intensively" during the air transport crisis caused by the pandemic.
"Where 200-seat aircraft used to fly, now 100-seat aircraft are in demand," he stated.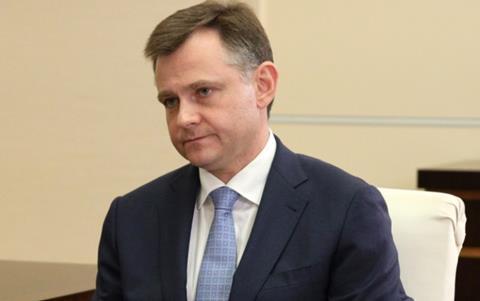 Investments have improved serviceability and the average utilisation has increased to 7-8h, Slyusar added: "We are slowly coming to the conclusion that the Superjet is becoming the basis of the regional aircraft fleet."
Import substitution is being applied to the Superjet through the development of the 'SSJ-New' version, which will include the Aviadvigatel PD-8 engine as an alternative to the PowerJet SaM146.
The PD-8 programme is "proceeding on schedule", said Slyusar: "We hope that, in a two-year horizon, we will receive our new domestic engine, which will be offered by customers along with the [SaM146]."
Slyusar also told Putin that a "massive investment" to reinforce aftersales support – which has been a weakness in the Russian commercial aerospace industry – has "yielded results" and the company has "no problems with the supply of spare parts" to both airlines and manufacturers.