Russia's United Engine has completed tests of a second prototype gas generator for the new Aviadvigatel PD-8 powerplant.
The PD-8 is a domestically-built engine designed for a revised version of the Sukhoi Superjet 100, designated the 'SSJ-New'.
Its gas generator comprises a high-pressure compressor, combustion chamber and high-pressure turbine – the 'hot section' at the core of the engine.
"Correct operation of the components, the required temperature and pressure parameters, and compliance with environmental standards were confirmed," says state technology firm Rostec.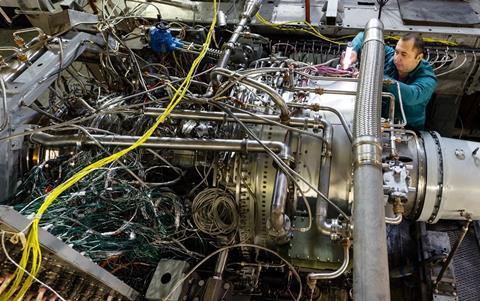 Several assembly sections for the initial PD-8 prototype engines are being produced, says Rostec first deputy general director Vladimir Artyakov.
"[We have] completed tests of the second experimental gas generator, which were successful and confirmed the aptness of the technologies used," he adds.
Bench tests of the first prototype of the PD-8 engine are scheduled for early 2022. Rostec is planning to secure type certification in 2023.
"Confirmation of design solutions at the gas generator's testing stage is important for the entire course of certification work on the PD-8 engine," says United Engine deputy general director Yuri Shmotin.
He says the gas generator will undergo high-altitude testing – in conditions close to regular operations – at the Central Institute of Aviation Motors facility.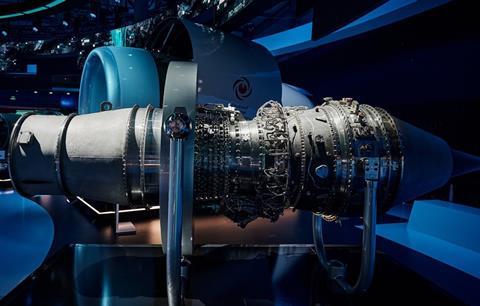 United Engine is using its experience from the PD-14 powerplant, currently being flight-tested on the Irkut MC-21-310, to develop the PD-8.
Superjet 100s are currently fitted with the Franco-Russian PowerJet Sam146 engine.