Russia's United Aircraft has reached an agreement to licence production of a modernised version of the Ilyushin Il-103 single-engined light aircraft at a facility in Hungary.
The pact was sealed with Hungarian firm Aviation Engineering.
United Aircraft says the two sides will co-operate to develop and manufacture an "improved version" of the four-seat Il-103 at a facility in Pecs.
The Il-103 first flew in May 1994 and was originally certified in Russia in early 1996.
"It combines effective aerodynamic characteristics, a comfortable spacious cabin, a reliable engine, and modern avionics," states United Aircraft, adding that the type can operate from short and unpaved runways.
"As part of the contract, it is planned to convert all existing design documentation to digital format and modernise the aircraft to make it suitable for successful entry into the general aviation market."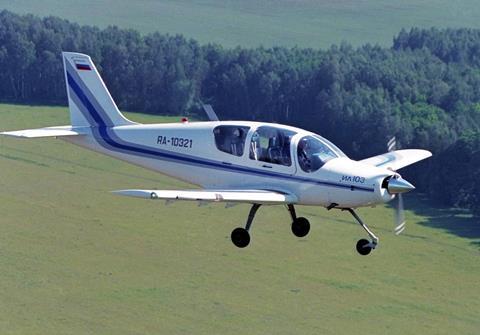 The project will serve as a demonstration of Russian aviation technology export to Europe.
United Aircraft says the updated Il-103 will be adaptable to various roles including training, private flying, medical transportation, patrol and agriculture.