European Union regulators have agreed to a temporary suspension of tariffs in the long-running Airbus-Boeing dispute over civil aircraft subsidies, a four-month hiatus which will lift tariffs on aircraft and non-aircraft imports.
The dispute was initiated by the US government in 2004 but, with the spat having moved from a legal battle at the World Trade Organization to a real-world trade conflict under former US president Donald Trump, there are indications that the successor administration of Joe Biden is interested in negotiating a resolution.
European Commission president Ursula von der Leyen says she held a phone call with Biden on 5 March, stating that she considers the suspension of tariffs a "symbol of [a] fresh start".
"We both committed to focus on resolving our aircraft disputes," she adds. "This is excellent news for businesses and industries on both sides of the Atlantic, and a very positive signal for our economic co-operation in the years to come."
The agreement follows a similar pact between the US and UK governments disclosed on 4 March.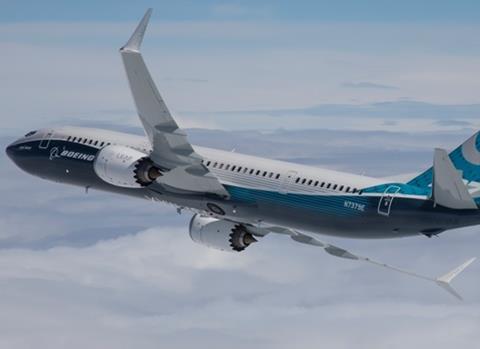 Under WTO rulings the US government had been authorised to impose $7.5 billion of tariffs on European exports, including civil aircraft, while the European Union had subsequently been granted a counter-authorisation for $4 billion worth of tariffs.
Suspension of the tariff regime will provide an "important boost" to EU exporters, says the European Commission.
Trade commissioner Valdis Dombrovskis describes the measure as a "reset" in the EU's relationship with its "biggest and economically most-important partner".
"This suspension will help restore confidence and trust, and therefore give us the space to come to a comprehensive and long-lasting negotiated solution," he adds.
The suspension will become effective as soon as internal procedures on both sides are completed.
"Key elements of a negotiated solution will include disciplines on future support in this sector, outstanding support measures, monitoring and enforcement, and addressing the trade distortive practices of – and challenges posed by – new entrants to the sector from non-market economies, such as China," the two sides jointly state.
"These steps signal the determination of both sides to embark on a fresh start in the relationship."