French engineering specialist Vallair has unveiled a Class-E cargo modification for Airbus A330-300s, which is intended to offer a quick low-cost alternative to full freighter conversion.
The upper-deck modification – which will offer a 60t payload and range of some 4,200nm – is designed to "bridge the gap" for operations waiting for freighter conversion slots, says Vallair.
Two initial aircraft, with asset management firm Deucalion Aviation, have already been transferred to Vallair's facility at Chateauroux.
The Class-E modification does not include a large cargo door but instead uses a conveyor inside the hold in order to load and distribute bulk freight, resulting in an aircraft aimed at the e-commerce sector.
"This proven concept expedites the process and reduces turnaround times considerably," claims Vallair, which has developed the interior with French aviation maintenance and support company UUDS. French firm Regio Lease will serve as the airworthiness management partner.
Approval from the European Union Aviation Safety Agency is expected within two months.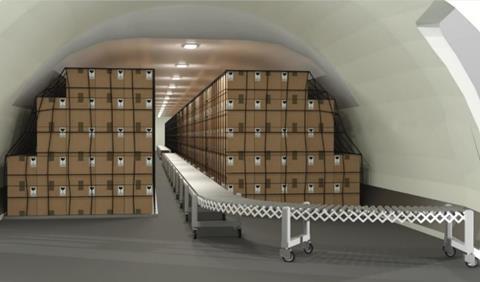 Turning the Airbus A330-300 upper deck into a cargo area without installing the large cargo door means that the conversion cost will be just a quarter of the cost compared with a conversion with one," says Vallair chief executive Gregoire Lebigot.
He says the modification can be carried out in the space of a month, rather than six for a larger conversion. "The benefits are clear to see," adds Lebigot.
Vallair says the French programme will contribute to "re-industrialisation of aviation" in the region.
"This solution addresses current market needs and increases the value of the asset because it is completely reversible should the market change," says Lebigot.
"The aircraft can easily be converted back to passenger configuration, or transformed into a freighter with a large cargo door in future.
"It is a complementary alternative solution to the traditional freighter conversion, not a replacement."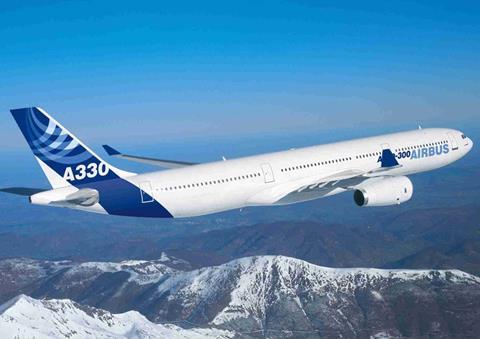 EASA is set to end the approval granted to operators to transform passenger aircraft cabins into temporary freight-transport zones at the end of July. Such adaptations were cleared to enable airlines to use dormant passenger aircraft to address a surge in cargo demand during the pandemic.
"Our quick-change and reversible solution brings this versatility to operators and gives them additional revenue-generating options," says UUDS founder and chief Gilles Negre.
Vallair has a hangar in Chateauroux which is capable of housing two A330s simultaneously.
It has not identified the initial two airframes set to undergo the modification work. But fleet data specialist Cirium lists Deucalion as having eight A330-300s of which six are in service with various carriers and two – MSN1146 and MSN1559, both Rolls-Royce Trent-powered twinjets – are in storage.
Deucalion Aviation co-chief Jonathan Skirrow describes the modification as "innovative and cost-effective", adding: "The widebody freighter market outlook offers opportunities for proven platforms, such as mid-life Airbus A330 aircraft, to continue operations for many years to come."