Virgin Orbit has started an investigation after the inaugural UK launch of a satellite from a carrier aircraft ended in failure when the rocket – having been successfully dropped – did not reach orbit.
The modified Boeing 747-400 had departed the south-west UK's Newquay airport, which has been designated as Spaceport Cornwall for satellite launch activity, at about 22:00 on 9 January.
It flew west at around 30,000ft to a specified airspace zone south-west of Ireland for the drop, which took place about 70min after take-off. Virgin Orbit says the aircraft released the rocket which achieved hypersonic speed and second-stage ignition before a system "anomaly" resulted in the mission's ending "prematurely".
The launch vehicle was travelling at over 9,500kt at the time, carrying a satellite payload as part of a programme dubbed 'Start Me Up'. The programme involves the launch of satellites for seven customers.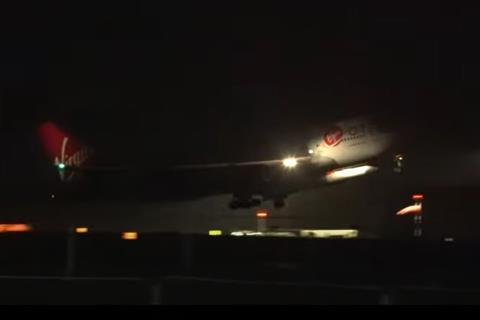 Newquay airport had been granted the UK's first spaceport licence towards the end of last year by the UK Civil Aviation Authority, which subsequently issued launch and range licences to Virgin Orbit in December.
Virgin Orbit had insisted it would take a "conservative" approach to the initial UK launch, in terms of system checks, weather conditions, and other factors, given its pioneering status.
But chief executive Dan Hart acknowledges that the high-profile event – despite the rocket's reaching space – has not achieved its aims.
"We are mindful that we failed to provide our customers with the launch service they deserve," he says.
"The first-time nature of this mission added layers of complexity that our team professionally managed through – however, in the end, a technical failure appears to have prevented us from delivering the final orbit."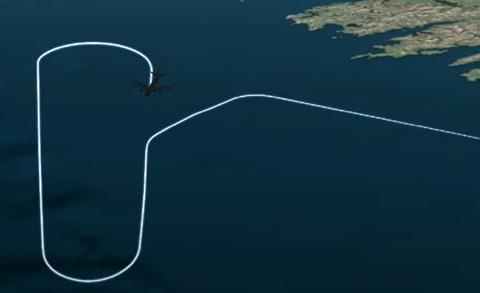 Virgin Orbit and the UK Space Agency will co-operate on a "full investigation" to understand the reasons for the failure and make any amendments necessary for future mission assurance.
"While this result is disappointing, launching a spacecraft always carries significant risks," says UK Space Agency director of commercial spaceflight Matt Archer.
But both the agency and Virgin Orbit stress that the flight demonstrated that launch capability from the UK is possible, and that Spaceport Cornwall has potential.
Spaceport Cornwall head Melissa Thorpe says that the failure shows that "space is hard" but claims the inaugural flight has "inspired millions", adding: "We will continue to look to inspire millions more."