Airbus insists there is no immediate plan to look at stretching the A220, even though it indicates that it will need to consider the measure at some point.
The airframer is concentrating instead on ramping-up production of the twinjet, in order to achieve profitability for the programme which it acquired from Bombardier in 2018.
Airbus delivered 50 A220s last year, all but three of them the larger -300 model. It also took net orders for 38 of the twinjet family.
Speaking during a 10 January briefing, chief commercial officer Christian Scherer identified US lessor Azorra as the latest customer for the type, adding that it had signed for 22.
The agreement, once firmed, will take the backlog for the A220 close to 500 aircraft.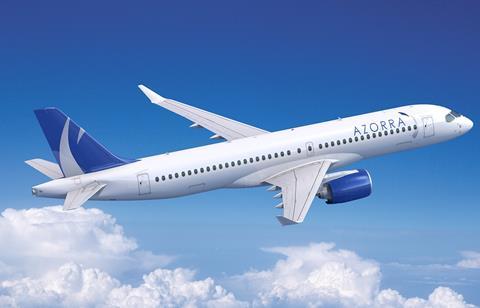 With the "very aggressive" ramp-up of A220-300 and -100 production among Airbus's priorities, Scherer says the question of stretching the aircraft is "really not an imminent decision upon us".
He reiterates that the A220 is on a "great trajectory of success" and a stretch is a "natural evolution", adding that the need to consider it "will come".
"There is no precise timeline," he says. "It will come over time, but it's not an agenda item for near-term decisions."