Fledgling Saudi Arabian lessor AviLease is supplementing its portfolio with the acquisition of 13 aircraft from Irish-based leasing firm Avolon.
Among the aircraft covered by the agreement are two Airbus A330neo twinjets, six A320neos and an A321neo, plus a Boeing 737 Max 8. The other three jets comprise two older A321s and an A320.
While the terms of the acquisition, which will take the Saudi lessor's fleet to 45, have not been disclosed, Avolon parent Bohai Leasing puts the portfolio value at $730 million and says the sale price has been "determined by the two parties on this basis".
AviLease says the package includes "some of the most in-demand and fuel-efficient aircraft types", adding that they are "attractive target assets".
The Saudi lessor emerged less than a year ago, set up by the kingdom's sovereign wealth fund.
AviLease says the agreement with Avolon is its first international transaction, following previous deals with Saudi budget airlines Flyadeal and Flynas.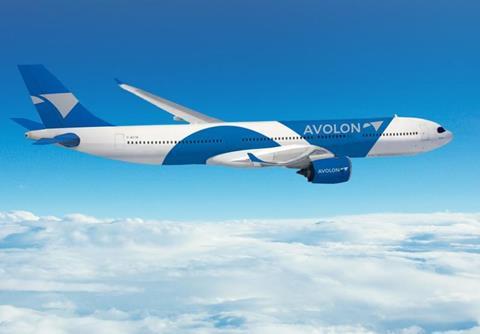 "This is a logical strategic next step for us," says AviLease chief executive Edward O'Byrne.
He says the Avolon purchase demonstrates AviLease's expansion potential and its ability to "originate both in the primary and the secondary trading markets".
O'Byrne describes the lessees attached to the acquired portfolio as "second to none".
"This transaction also creates strong new relationships with partner airlines and opens an avenue for future transactions," he says.
Avolon states that leasing demand remains strong as airlines look to source capacity during a period of reduced delivery of new aircraft.
"Trading aircraft is an important and consistent part of our growth strategy," says chief executive Andy Cronin.