Irish-based lessor AerCap has completed its acquisition of US leasing giant GECAS, a transaction which gives General Electric around a 46% shareholding in AerCap.
Closure of the deal turns AerCap – which had previously absorbed lessor ILFC – a fleet of over 2,000 aircraft and 900 engines, plus more than 300 helicopters.
It also has orders covering some 450 aircraft.
General Electric received 111.5 million newly-issued AerCap shares, and around $23 billion in cash, as part of the divestment of GECAS, as well as $1 billion of AerCap notes.
AerCap will become Airbus's and Boeing's largest customer and will have some 300 customers of its own.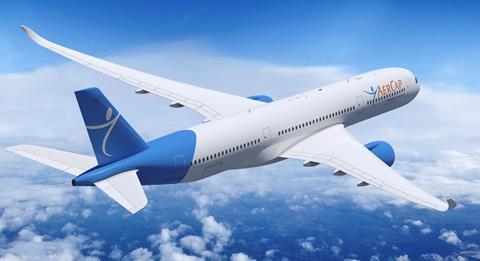 "Completion of this transaction represents an important milestone for AerCap that will generate benefits for our customers, partners, employees and investors for many years to come," says chief executive Aengus Kelly.
"AerCap has acquired the right business, for the right price, at the right time, as air travel continues to recover from the pandemic and demand for aircraft leasing continues to accelerate."
He adds that the company's scale will allow it to provide "unrivalled" fleet offers to customers which are "comprehensive, innovative, and tailor-made".
General Electric chief H Lawrence Culp says the divestment of GECAS represents "significant progress" in simplifying GE and shaping it as a "simpler, stronger" company focused on industrial high-tech.