Irish-based lessor AerCap signals that it has had contact with Russian carriers and insurers potentially seeking to settle claims over aircraft retained in Russia.
AerCap was among a number of lessors forced to write off substantial assets as a result of being unable to retrieve aircraft in the wake of the Ukrainian conflict.
The lessor had 135 aircraft on lease to Russian carriers at the time, along with 14 engines, and it put monthly lease rents at around $33 million.
AerCap has only been able to recover 22 aircraft and three engines. While the company still holds title to the remaining aircraft, it believes repossession of these assets is "not likely".
But chief executive Aengus Kelly, speaking during a full-year briefing, said: "We have been approached by some Russian airlines and their insurers about potential insurance settlements involving some of our aircraft lost in Russia."
Kelly did not elaborate and cautioned that "it is too early" to ascertain whether any agreements will emerge.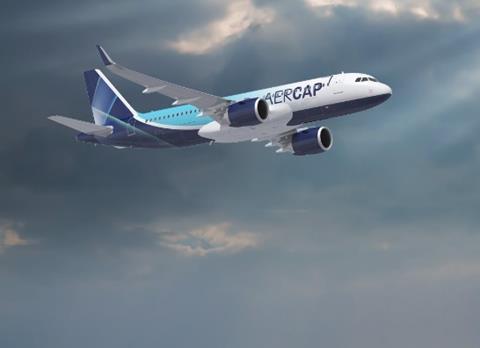 AerCap had letters of credit relating to the aircraft and engines leased to Russian carriers totalling $260 million and, following requests for payment, it has received $257 million – including $47 million in the fourth quarter.
"We submitted claims for our letters of credit related to Russian lessees during the first quarter of 2022," says chief financial officer Peter Juhas.
"We received most of those proceeds shortly thereafter. But there were certain amounts that were disputed by the banks, and we received almost all of those amounts in the fourth quarter."
AerCap had written off or impaired $3.16 billion of assets in relation to the Russian situation. This sum has been partially offset by the $257 million in letters of credit as well as $237 million through derecognition of lease-related assets and liabilities, leaving an overall net charge of $2.66 billion.
The lessor has submitted a $3.5 billion insurance claim with respect to the aircraft and engines it had supplied to Russian operators, as well as claims over aircraft leased to Ukrainian carriers.
AerCap says the timing and collection of any potential recovery under these claims are "uncertain", and it did not recognise any last year.
It had seven aircraft on lease to Ukrainian airlines when the conflict began, and five of these were in temporary storage outside of Ukraine at the end of last year. The other two are grounded in the country, but their status is "difficult" to ascertain, says the lessor.
AerCap says it has lodged a $97 million insurance claim, under a Ukrainian airline's policies, for one aircraft remaining in Ukraine. It has also submitted separate claims under a different policy, totalling $100 million, for the two aircraft in the country.