US lessor Air Lease is to write off more than $800 million in assets comprising aircraft still operated by Russian carriers that the company is unlikely to retrieve.
The lessor had previously disclosed that 21 owned aircraft from its fleet were still in Russia, following the termination of leases in connection with sanctions.
Air Lease says it expects to record an impairment in its first-quarter financial statement covering the 21 aircraft as well as another six from its managed fleet.
"It is unlikely that the company will regain possession of the aircraft that have not been returned and that remain in Russia," it says.
It says the overall write-off of the affected assets will amount to just over $802 million.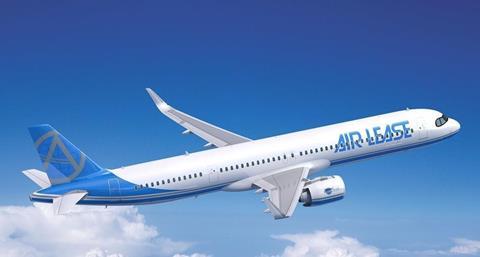 But it adds that it does not expect the write-off to result in "material future cash expenditures", adding that it is "vigorously pursuing" insurance claims to recover losses relating the aircraft.
Air Lease had around 3.4% of its fleet, by net book value, on lease to customers in Russia at the end of March this year.
While the company has not identified the specific customers which have retained its aircraft, Air Lease has previously delivered aircraft to carriers including S7 Airlines, Ural Airlines, Nordwind and Ifly.