Airbus chief executive Guillaume Faury acknowledges that supply of engines is lagging behind A320neo-family production, but is confident that the airframer will achieve a smooth ramp-up to its highest-ever single-aisle output rate as current difficulties subside.
Speaking to FlightGlobal at the ILA air show in Berlin, Faury said that, while the recovery ramp-up to return to a monthly rate of 65 aircraft "isn't a walk in the park", he was not fretful over the prospect of raising this level to 75 in 2025.
"I spoke to the Airbus people that made the ramp-up from rate 30 to 40, and 40 to 50, and 50 to 60," he says.
"They told me: Don't be surprised to be challenged all the time on [adding] 10 points of rate. It's been the history of Airbus, and each time we've made it.
"So I have difficulties understanding, honestly, why we make such a big thing of 'Will we manage to get to rate-75?' – of course we'll manage."
Faury concedes that the rate increase is "not going to be easy", but points out that the supply chain has been assessed for preparation and that the airframer has been "listening to their answers, to their requests".
"We've come to the point where [suppliers] have told us, 'If you have an answer whether you want to go rate-75 or not, [let us know] as soon as you can'," he says.
"We've accelerated sharing, with the supply chain, the fact that we've decided to go to rate-75. And now we have time, they have time, to prepare for it."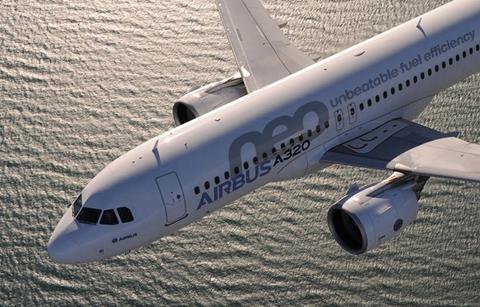 While he has "no doubt" that the manufacturer will achieve this output level, Faury says the current recovery course – affected by the tail-end of the pandemic, with continuing difficulties in China, plus the impact of the Ukrainian conflict and the price of energy – is not smooth.
"I see the current situation as probably the most challenging one," he says, highlighting the problems experienced by aerospace firms and other sectors, such as the automotive industry, with obtaining components.
Faury says the airframer is not receiving enough powerplants, an echo of the 'glider' situation of 2017-18 when problems sourcing sufficient A320neo-family engines forced Airbus to park dozens of otherwise-complete aircraft.
But he adds that the current issue involves "much smaller numbers" of aircraft than the previous crisis.
"It's going to peak probably mid-year and then we think we'll get more engines in the second half," he says. "That's what engine-makers are telling us. And it looks like they're probably going to make it, so we'll put engines on [aircraft] and deliver [them] at a later stage."
Faury considers his view that the supply-chain problems will have improved by the middle of 2023 is "not unreasonable".
"What we see now is quite classical of going out of a negative cycle," he says. "You start to ramp up again, you face that kind of situation. [The pandemic] was a very, very severe crisis. So we see more amplification of this counter-effect.
"But by mid-2023, I think it's not stupid to believe we'll be closer to the end than the beginning of this difficult situation, and then we'll ramp up from 65 to 75 [aircraft monthly] at a much more prudent pace and slower pace."
Faury stresses again that the return to rate-65 will be a "milestone" and that the monthly production increase planned over the subsequent two years to 2025 is just 10 aircraft across all its final assembly lines.
He contrasts the task with that of the micro-electronics industry, which ramps up capacity at a far greater pace. "Rate-75 will happen, I think," he says. "It's just the same product in a higher level of quantity."