Airbus chief commercial officer Christian Scherer foresees a swing in the supply-demand balance in the widebody sector which, he believes, could be sharper than that affecting the single-aisle market.
The widebody sector has lagged the single-aisle recovery and Airbus's production rates on the A330neo and A350 are still low compared with pre-crisis output.
But speaking at an investor forum during the Paris air show, Scherer said there is evidence of "very strong growth" in widebody demand.
"The transition from oversupply to undersupply is going to be, perhaps, even more violent – I say this carefully – but could be more violent even than on single-aisle," he says.
"I don't think we're quite there yet. The widebody demand is certainly coming – just this air show is proof of that, and the discussions we're having with our customers."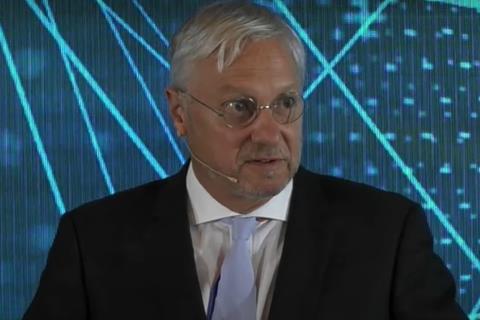 Airbus is ramping-up single-aisle production but the process is being hampered by slow supply-chain recovery.
It is also hiking production on widebodies, taking A330neo monthly rates from three to four by the end of 2024 and A350 rates from six to nine by the end of 2025.
"I would not be surprised if we were in a similar demand-supply environment – with demand exceeding supply on widebodies – in a year or two from now," says Scherer.
"But I say this carefully. We're not quite there yet, but there's a lot of demand building up and a lot of big campaigns happening as we speak."
Scherer argues that Airbus is "well positioned" with its passenger widebody portfolio, with the A350 proving competitive against the Boeing 777, and the A330neo addressing the middle of the market and complementing the longer-range A321neo variants. He does not see any "near term evolution" of its widebody line-up.