Airbus has revealed orders for 60 single-aisle jets for an international lessor as well as an agreement for A350s with an airline, ahead of the Paris air show.
Chief commercial officer Christian Scherer mentioned the orders during a 16 June briefing in the French capital.
He says the single-aisle leasing order covers 60 A320neo-family jets while the A350 agreement, with a "major international airline", includes 10 aircraft.
Airbus has not disclosed the identity of either customer, or the specific variants of the selected models.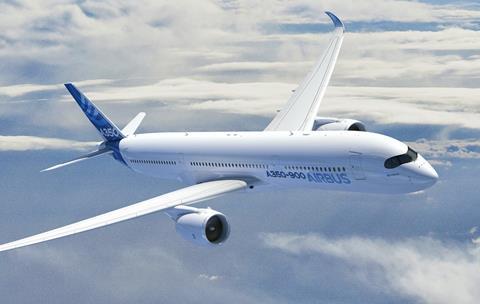 Scherer chose to reveal the agreements, which will shortly be added to the airframer's backlog figures, to illustrate that not all the activity in which Airbus is engaged will be the subject of announcements at Le Bourget.
While activity is "back with a vengeance", adds Scherer, and the Paris event will serve as "living proof", he points out that Le Bourget is still "a few days of show in a year of business".
"Business is not waiting for shows to be strong," he says. "The single-aisle business is back, has been back for a while. The widebody business is taking off quite nicely."