Airbus envisions demand for 100,000 pilots and 175,000 technicians over the next five years, believing that this is partly being driven by a quicker-than-expected recovery.
Speaking during an Airbus Services event on 14 October, senior vice-president and customer services head Klaus Roewe said maintenance markets have suffered a 40% loss of revenues, while upgrade activities have declined by two-thirds, and simulator utilisation for pilot training has halved.
"We've seen a very strong hit notably on the maintenance side, but also on the upgrade side and the training side," he adds.
But Roewe points out that the situation has also resulted in new services and strategies being developed, particularly for long-term aircraft storage, digitalisation, and stimulated advancement of technologies such as 'touchless' features.
"We see things getting unleashed in the crisis which will have a long-lasting positive effect on the industry," he says. "There's a lot of good in the bad."
Roewe says many companies have shed personnel, including through retirement, as the air transport crisis persisted, and some former technical staff are "not necessarily coming back" because they have changed to a different profession.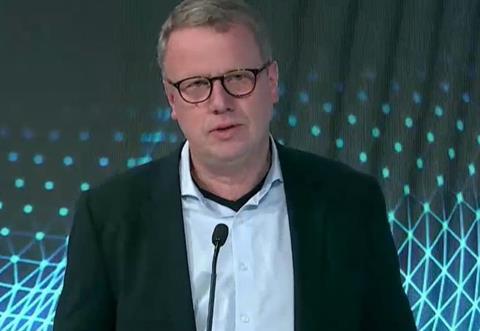 He argues that the pressure on recruitment could also be increasing as a result of the recovery taking place "a little bit faster" than anticipated.
"This leads to a demand and it's a challenge for the industry to satisfy this demand," he says.
Airbus has adapted its training programmes in response. Roewe stresses that the company kept all 20 of its training centres open during the crisis, and implemented new strategies such as e-learning.
He says the company has been able to train pilots remotely – including pairs who were not even in the same simulator – and that virtual technician training has become a flexible and cost-efficient option, because personnel do not have to travel.
Airbus has qualified more than 1,000 technicians through virtual means, he says, adding that this capability will be retained beyond the recovery.
Although airlines have adopted cash-conservation strategies, and largely delayed optional upgrades, Roewe says some carriers have taken the decision to implement features to increase operational efficiency – such as descent-profile optimisation – to assist with the recovery.
Latin American operator LATAM Airlines has chosen to upgrade its Airbus A320-family fleet – some 200 aircraft – with this optimisation capability, from the end of 2021. The function will allow aircraft to descend from cruise altitude using idle thrust alone, reducing fuel consumption.