Airbus and airports operator Vinci are participating in a partnership to promote the introduction and use of hydrogen in the aviation sector, including possible initial installation of systems at Lyon airport in the next two years.
The two companies will join with industrial gas technology specialist Air Liquide in the decarbonisation partnership to promote development of European airport networks to support future hydrogen-powered aircraft.
Lyon-Saint Exupery airport has been selected as an initial pilot airport for a hydrogen gas distribution station, which will fuel ground vehicles – including buses and ground-handling equipment – from around 2023.
"This first phase is essential to test the airport's facilities and dynamics as a 'hydrogen hub' in its area of reach," the partners state.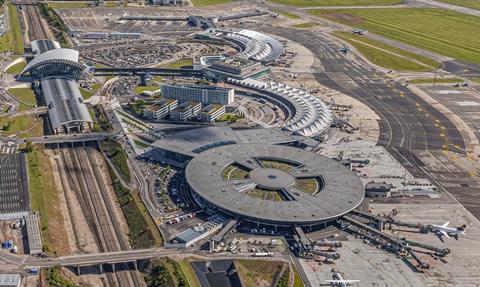 Over the subsequent few years, liquid hydrogen infrastructure enabling hydrogen to be supplied to aircraft tanks will be deployed, with a view to shifting to production and mass distribution from 2030 onwards.
The partnership will examine, by the end of the current decade, the potential for installing hydrogen production, storage and supply infrastructure – for vehicles and aircraft – across the Vinci Airports network in Europe.
Airbus has been working on various conceptual designs for hydrogen-fuelled aircraft and believes such aircraft could enter service around 2035.
"This partnership illustrates the partners' shared commitment to decarbonising air travel and is a major step forward for the development of hydrogen across the airport eco-system," the companies add.