Airbus is deploying additional aircraft including an A330 tanker conversion airframe to provide flight support for medical supplies from China to Europe.
The aircraft, an A330-200 (EC-338), has been undergoing conversion as a multi-role tanker transport, for the French Air Force, according to Cirium fleets data.
Airbus says the Rolls-Royce Trent 700-powered twinjet operated from its Getafe facility in Spain to Tianjin, arriving on 27 March, before arriving back in Spain on 28 March.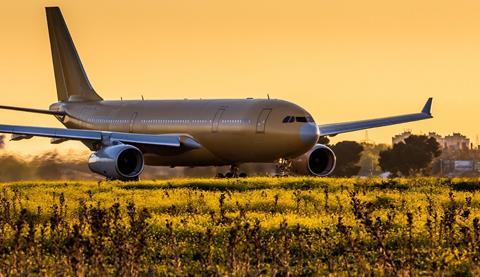 The airframer states that the jet was carrying more than 4 million face-masks as cargo, intended for distribution to French, German, Spanish and UK health networks to assist with addressing the coronavirus crisis.
Airbus has previously engaged an A330-800 test aircraft and a military A400M transport on the same air bridge route.