Kuwaiti lessor ALAFCO has completed the transfer of nearly half the 53 aircraft it agreed to sell to Macquarie Airfinance Group.
ALAFCO states that 24 aircraft had been sold through moving to the buyer the lessor's interests in special-purpose companies holding the airframes.
Sale of these aircraft has generated net cash proceeds of just under $125 million, it adds.
But it says it recognised a loss of KD2.34 million ($7.6 million) from these sales during its third quarter, the three months to 30 June.
ALAFCO adds that it also completed handover of its order for Boeing 737s which were part of the divestment agreement.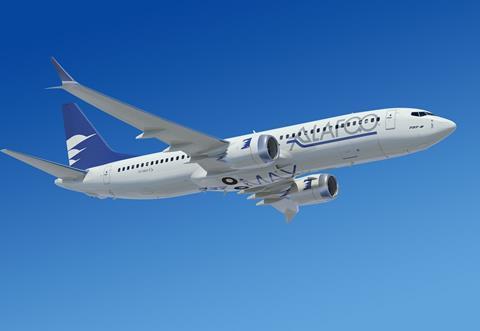 Sale of the remaining 29 aircraft is expected to result in net cash proceeds of $371 million, once financing facilities are settled.
ALAFCO says the sale price for these aircraft is $1.47 billion.
It adds that the divestment is set to reduce liabilities due to financial institutions – which total KD581 million – to KD264 million within a year.
ALAFCO's third-quarter financial statement shows it made a net loss of KD3.2 million for the three months, and a net loss of KD3.4 million at the nine-month mark.
Losses were substantially reduced from last year, in part due to the absence of a heavy impairment.