Newly-created Saudi Arabian lessor AviLease is to expand substantially with the acquisition of the leasing business of Standard Chartered, in a $3.6 billion agreement.
The combination will bring 100 single-aisle aircraft to AviLease, along with 22 managed airframes, meaning it will oversee a total portfolio of 167 aircraft.
Riyadh-based AviLease was established by the Saudi government's Public Investment Fund just over a year ago.
It states that it has entered a "definitive agreement" to purchase the Standard Chartered business which includes the Irish-based Pembroke Group.
"This acquisition will propel AviLease and will in turn support Saudi Arabia's aviation ecosystem," says AviLease chair Fahad Al-Saif.
AviLease is part of the government's Vision 2030 programme and it aims to become one of the top 10 lessors by the end of the decade.
The lessor expects the transaction to close in the fourth quarter of this year.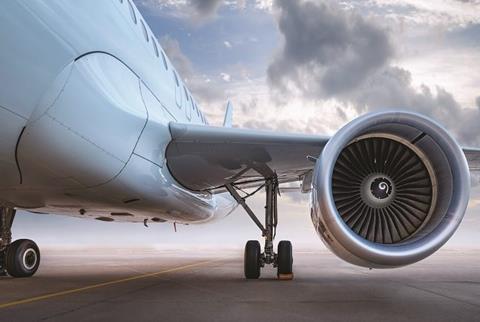 "This acquisition is a fantastic next step in AviLease's young existence," says chief executive Edward O'Byrne.
"We are purchasing a very high-quality portfolio of narrowbody aircraft on lease to top-tier airlines globally.
"The transaction accelerates the scale-up and lessee diversification of our fleet, demonstrating our ability to execute on our investment strategy."
AviLease says it has arranged $2.1 billion in bridge financing commitments from four banks as part of the deal.
Standard Chartered had disclosed at the beginning of the year that it was planning to explore alternatives for the future ownership of its aviation finance business, including Pembroke.
It had said that the business represented some 2% of its global group income, and that a new owner could "drive the next phase of growth" for the division.