Boeing is linking with Irish lessors Avolon and Orix Aviation, to support energy specialists' examination of potential sustainable fuel production in Ireland.
The feasibility collaboration is being led by Dutch-based future fuel firm SkyNRG and local sustainability partner SFS Ireland.
They aim to identify opportunities for a commercial-scale sustainable fuel production facility in the country.
SkyNRG chief executive Philippe Lacamp says the study will bring "great value" to Irish aviation's efforts to meet decarbonisation aims.
"Each new sustainable aviation fuel research project brings us one step closer to identifying what production pathways and sustainable feedstocks are available and helping evaluate how best to assist the aviation industry in meeting mandated targets," he says.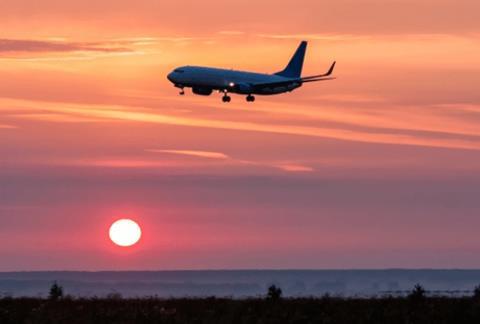 Avolon says planned growth of renewable energy sources makes Ireland a potential location for sustainable aviation fuel production, and adds that Ireland is the base for a number of important stakeholders with interest in decarbonising aviation.
"It's imperative that the aviation sector delivers on its promise to invest in innovation to reduce its carbon footprint," says chief executive Andy Cronin.
"The path to net zero requires a combination of new technology aircraft and large-scale deployment of sustainable aviation fuel, and this project will help deliver sustainable solutions to accelerate decarbonisation."
Avolon says the study will be completed next year.
Boeing vice-president for environmental engagement Sheila Remes says the industry requires a "massive increase" in sustainable fuel production.
"Scaling sustainable aviation fuel is paramount," she says. "Ireland's growth in renewable energy makes it a prime location for [its] production with zero climate impact."