UK cockpit crew representatives have taken the unusual step of warning against embarking on a career as a commercial pilot, given the expense and diminished prospects of employment.
The UK pilot union BALPA says the crisis means there are fewer jobs for cockpit crew, and competition for places will be tougher as the recovery emerges.
"This is not a positive picture for anyone whose heart is set on entering this profession," says BALPA head of membership and careers services Wendy Pursey.
She claims there are 10,000 unemployed commercial pilots across Europe, of which 1,600 are in the UK.
"In this situation it would be irresponsible if we did anything other than warn people to consider delaying their flight training at this time," adds Pursey.
She says anyone aiming to become a pilot should consider building experience in another job sector and putting off training – which can cost some £100,000 ($130,000) – until the air transport market recovers.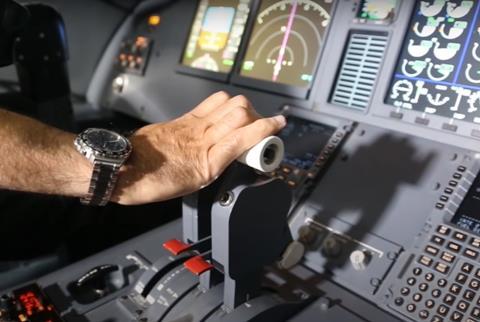 Boeing insists the long-term outlook for pilot demand remains "robust", describing the current crisis as one which has created a "temporary oversupply" of personnel.
"Prior to the downturn, the commercial aviation industry was poised to experience a shortfall of qualified pilots and technicians," it says.
"The short-term oversupply allows operators the opportunity to build their pipeline in anticipation of growth returning in the next few years."
Boeing puts the global demand for pilots over the next 20 years at 763,000 including 147,000 in Europe.
The Asia-Pacific region and North America will be the largest recruitment markets, with 248,000 and 208,000 pilots respectively required.
But BALPA states that many pilots who currently remain employed are having to work part-time or with reduced pay, while trainees already on courses are facing substantial uncertainty.
"For anyone that still wants to proceed," says Pursey, "they should consider the modular training route which does provide the opportunity to learn and work in other fields."