European Commission regulators are preparing contingency measures for air transport in the increasingly-likely event of the UK's failing to reach an agreement on a future relationship with the remaining European Union member states.
While the UK formally left the EU earlier this year, a transition period – during which the UK continues to act as a member – is due to expire at the end of 2020. But negotiations have so far failed to reach a deal on a future partnership, putting multiple aviation agreements in potential jeopardy.
The Commission says it is putting forward a series of contingency measures including a proposal to ensure provision of certain UK-EU air services for six months, on condition that the UK acts similarly.
It adds that this will parallel a proposal to ensure various safety certificates for aviation products can continue to be used on EU aircraft without disruption, "avoiding the grounding of EU aircraft".
"Given that the end of the transition is very near, there is no guarantee that if, and when, an agreement is found it can enter into force on time," says Commission president Ursula von der Leyen.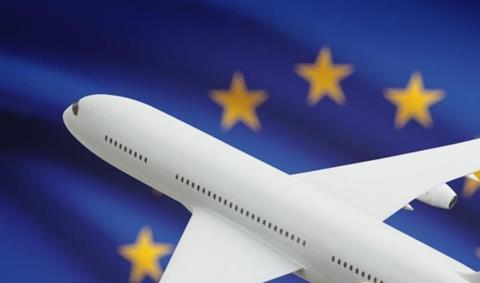 The Commission says there is "significant uncertainty" as to whether a UK-EU agreement can be put in place before the transition expiry, even though talks are continuing.
It adds that the "targeted" measures are designed to ensure "basic reciprocal air and road connectivity" between the two sides.
Although the Commission says it has consistently called for all sectors to prepare for any potential scenario to emerge on 1 January 2021, certain sectors – such as air transport – stand to be "disproportionately affected" because the stakeholders themselves cannot take mitigating steps.
"Readiness and preparedness for [this date] is now more important than ever," it adds. "Disruption will happen with, or without, an agreement between the EU and the UK on their future relationship."
It says that it will work with the European Parliament with a view to having the proposed regulations in effect from the end of this year.